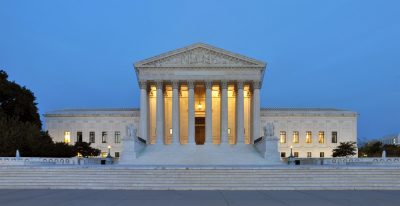 In a landmark decision last week, the U.S. Supreme Court ruled to strike down race-based affirmative action programs in college admissions processes, ruling that Harvard University and the University of North Carolina at Chapel Hill violated the equal protection clause of the Constitution when using race as a factor in their admission processes.
In response, universities and their students in the Boston area expressed frustration at the Court's controversial decision to strike down the decades-long consideration of race in admissions processes.
Following the decision on June 29, Harvard University released a statement saying they will "certainly comply" with the Court's decision.
"For almost a decade, Harvard has vigorously defended an admissions system that, as two federal courts ruled, fully complied with longstanding precedent," the statement said. "In the weeks and months ahead … we will determine how to preserve, consistent with the Court's new precedent, our essential values." 
In an open letter sent to the Boston University community and posted on social media, Boston University President Robert A. Brown called the decision "profoundly disappointing because it takes us backward," saying that it is antithetical to BU's values and mission. 
Additionally, President Brown wrote that BU would continue to recruit students from underrepresented communities and evaluate student applications holistically, to the extent permitted by law.
Ife Adedokun, a junior at Harvard, expressed disappointment in the Court's interpretation of the equal protection clause, saying it was originally intended to ensure newly emancipated Black people had access to rights they deserve. 
"Now that's being turned on its head," she said. 
Adedokun said she wants people to understand that the decision by the Court is a step backwards for racial progress in the U.S.
"I think Harvard itself and other elite institutions need to put in more work in making sure that we don't see a drastic drop off in diversity of Harvard and Black, brown and indigenous students," Adedokun said.
Alana Hay, a junior at BU, said that affirmative action "evened the playing field," saying that wealthier students have more access to resources, citing SAT practice lessons as an example, while lower-income students face more academic obstacles.
To those who say they feel like their seats are being taken by students of color, Hay said, "We don't even have seats at the table. When we enter the room, we're sitting on the floor."
Harvard University's Coalition for a Diverse Harvard met in the Harvard Yard on Saturday, as students and supporters of affirmative action rallied against the Court's decision. 
Kathryn Kyomitmaitee, a sophomore at Harvard University and rally organizer for Coalition of Diverse Harvard, said the decision by the Court will lead to many campuses including Harvard to become less diverse.
"There's always going to be a group on the other side of the spectrum," Kyomitmaitee said, in response to those in favor of the Court's decision. "Both groups have every right to say what they want, but our voices will not be shut down, and we will say our side of the story."
Standing next to Kyomitmaitee, Aaryan Rawal, a sophomore at Harvard, said it was necessary for the university to take steps to diversify its classes. He said this includes increasing outreach to underrepresented communities and ending legacy admissions. 
"I don't think that our liberation is going to come through the Supreme Court," Rawal said. "But I think that there is room for authentic conversations within our school communities."
As for diversity on campus, Rawal said they "absolutely benefit" from having diverse peers around, and that they are "devastated" that future Harvard students may not have the same opportunities that a diverse campus provided as they did. 
"Affirmative Action absolutely does not exacerbate existing inequalities. If anything, it rectifies those existing inequalities," Rawal said. "It really gives students … who otherwise wouldn't be given a fair shot in our system, the opportunity to come to such a wonderful institution."