Boxing has continued its strong slate of fights in 2023 throughout the summer, headlined by none other than Terence Crawford. Last October, the first edition of this very column was titled, "Will we ever see Terence Crawford and Errol Spence Jr. fight?" On July 29, the two finally met in the ring.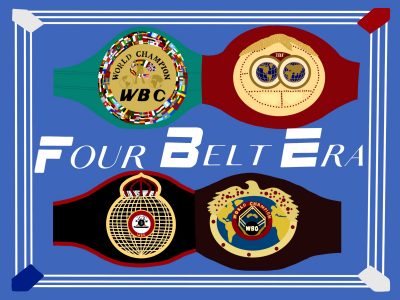 A moment years in the making was upon us. Many, including myself, had lost hope that we would ever see this fight.
The result, a ninth-round TKO for Crawford, shocked many. It was hard-earned, however, and he needed a historic performance to reach the mountaintop.
Crawford is the first male to become undisputed in two weight classes, joining Claressa Shields as the only other person to do so. The man who he defeated on the night, Errol Spence Jr., was undefeated with 22 knockouts in 28 fights coming into this highly anticipated clash. Spence had never been knocked down, but Crawford dropped him thrice. It was a one-sided beating, to put it lightly. Referee Harvey Dock saved Spence from himself in the ninth round, seemingly leaving him just conscious enough to ponder if he ever wanted to step in the ring again.
Flash forward to the present day and Crawford is still riding the high of his 40th professional victory.
His post-fight media tour was notable for showing where boxing is in the mainstream consciousness today. The win led to interviews with The Breakfast Club and HOT 97 as well as appearances on CBS Mornings and The Joe Rogan Experience, all vastly different shows with significant exposure among different demographics.
He was asked about what aspects of his newfound fame he didn't like. His answer? It hadn't even hit him yet. He was still doing the same things he did before the fight. He was told the fight seemed easy. His answer? It wasn't. A man humble in victory, especially a major victory, has a certain aura about him. He's on top of the world and he deserves everything that has come to him.
What's next? Well, Spence has activated the immediate rematch clause. Contractually, Crawford is obligated to compete in the rematch, but the weight at which it will take place is up to victor. 
He's also been clear in his wish to face Jermell Charlo in his quest to continue making history. A victory against Charlo would make Crawford the only boxer ever to be undisputed in three weight classes. Unfortunately, pressure from the higher-ups in the boxing world could prevent Charlo from remaining undisputed by the time the two men have a chance to face each other.
What's plan B for Crawford? To fight the winner of Saul "Canelo" Álvarez vs. Charlo, who are fighting for Álvarez's undisputed title three weight classes above Crawford. It's evident that Crawford will do anything to be the only man to ever be undisputed champion at three weights — a fight for the super middleweight titles would require jumping up 21 pounds.
Álvarez, the favorite to defeat Charlo, is willing to fight Crawford at 168 pounds. However, he's hesitant because he feels he won't get credit for beating a man coming from a much lower weight. 
Crawford wants to make history, and he has to go through the best boxers in the world to achieve his lofty goals. It's going to be extremely difficult for Crawford to make any of this happen in one fight, and at 35 years old, Crawford has made it clear he only wants the big fights.
Unfortunately, Crawford's wishes won't likely come to fruition, at least for now. But let's dream a little bit.
What if Crawford does end up fighting an undisputed Álvarez? He's already an all-time great, and his ticket to the Hall of Fame is already booked. A win against Álvarez, however, would enter him into the greatest of all-time discussion.
He'd be the first male boxer ever to become undisputed at three weights. Not only that, but he'd do so by jumping up three divisions to beat Álvarez, a fellow Hall of Famer. He's finished his last 11 fights, all with title(s) on the line, dating back to 2016. He's yet to see the scorecards at welterweight, defeating names including Amir Khan, Kell Brook, Shawn Porter and, of course, Errol Spence Jr.
Terence Crawford is a simple man, still living in Omaha, Nebraska, where he's been his whole life. He's accomplished more than 99 percent of people. He strives to give back. He's heavily involved in his home city. He's not just the best boxer on the planet, he's a man to look up to.