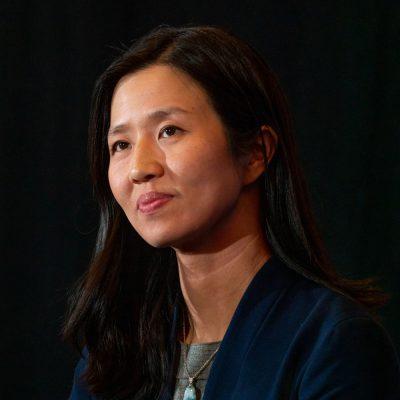 The annual Youth Development Fund, a $1.5 million fund created by Mayor Michelle Wu and the City's Human Services Cabinet, is now accepting applications for fiscal year 2024. The purpose of the fund is to provide nonprofits with the resources to create engaging spaces for Boston youth.
Last year, the YDF provided 57 grants to nonprofit organizations which benefited an estimated 7,500 youth.
José Massó, the chief of human services for the City of Boston, said the fund shifted last year from two grant cycles to one within the fiscal year to be able to better "sustain organizations."
"A lot of these organizations have limited capacity in their development offices to be able to apply for these grants," Massó said. "I really wanted to streamline it [and] add capacity in terms of dollar amounts to be able to measure impact that way."
To be consistent with Wu's "Connect, Learn, Explore" commitment to Boston's youth, Massó said the grant this year prioritizes five categories: sports, gardening, arts, entrepreneurship and financial literacy.
Massó said he is looking for dynamic organizations that are "passionate about youth development," impact youth in a positive way and can provide high quality programming.
Bianca Baldridge, an associate professor of education at Harvard University focusing on community-based youth workers, said these grants are helpful to the organizations that receive them, especially the smaller ones. 
"The funding disparity within the field of youth work can be really stark," Baldridge said. "It's really important to provide funding opportunities for various organizations that have many different capacities."
Baldridge said she would love to see support for culturally-based or social identity-based organizations, specifically for marginalized communities. 
"Those after school programs and youth-serving organizations are vitally important to their social development, political development [and] academic development as well."
The Sportsman's Tennyson Enrichment Center has received a grant from YDF several times, said Charlynne Mines-Smart, STEC's chief program officer. Mines-Smart said the grant allowed the center to develop special programs such as the "Volley Against Violence" program and helped the center afford additional staff.
"[This] gives youth more opportunity to be in the program, be safe, learn and have healthy relationships with adults," Mines-Smart said. 
Lina Cañon, the director of finance, operations and development at chica project, said her  nonprofit is applying for a grant this fiscal year.
"I see this helping us by being able to keep doing what we are doing," Cañon said. "[To] keep going to schools, by being able to eat when we are at the schools, by being able to give youth the programming that we deliver." 
Cañon also said she hopes the grant will allow chica project to continue to receive partnerships so that it can keep expanding. 
In terms of improving the grant, Baldridge said that she would like to see local governments create grants that allow organizations to collaborate rather than compete. 
"If there were some ways to sort of envision how we create grants where organizations can work together, or share resources, or … exchange ideas, what would that look like?" Baldridge said. "I would love to perhaps see that or perhaps … strategize how to create those kinds of opportunities."
Massó thanked nonprofits for all the work they do for Boston each day. 
"We know the work that the nonprofit community is able to contribute," Massó said. "We're thankful for that."
CORRECTION: In a prior version of this article, Lina Cañon's name was spelled incorrectly. It has since been updated.