Shakur Stevenson (20-0, 10 KOs) is a two-division world champion at 26 years old. Now competing at lightweight, he's scheduled to fight for a championship in his third weight class.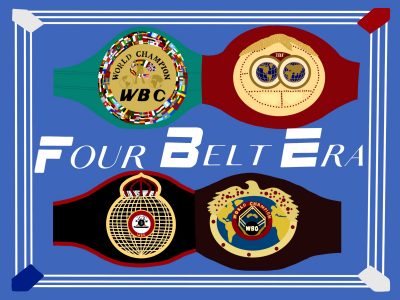 He's set to take on Edwin De Los Santos for the vacant World Boxing Championship lightweight title on Nov. 16 in Las Vegas, Nevada. For Stevenson, however, De Los Santos wasn't his first choice for his next fight. He wasn't even the second or third choice either.
After Devin Haney — the former WBC lightweight champion — made the move to super lightweight, Stevenson was slated to fight Vasiliy Lomachenko for Haney's vacant title, but Lomachenko opted not to take the fight.
He cited the ongoing conflict in his home country of Ukraine as the reason for not taking the fight, according to his promoter, Bob Arum. Stevenson took to X — the platform formerly known as Twitter — accusing Lomachenko of "ducking" him, claiming the organization arranging the fight offered Lomachenko the biggest purse of his career to fight Stevenson.
After the Lomachenko fight fell through, Isaac Cruz was considered briefly, but an agreement was never made. Cruz felt that Stevenson didn't deserve a title shot at lightweight, which was ridiculous. He called Stevenson's style boring, which Stevenson found very offensive. There's a belief that Cruz didn't take the fight because he is the frontrunner to face Gervonta Davis in a rematch, which, in his defense, is his most lucrative option.
Next in the WBC rankings was Frank Martin, and they even reached an agreement to fight. But Martin, like everyone before him, decided not to take the fight. Martin backing out is more puzzling than the rest. Stevenson claims Martin was asking for a 50/50 split, but Martin swiftly denied the claim. Unless Martin ends up facing Gervonta Davis next, turning the fight down isn't the greatest look.
That's how we got to the De Los Santos fight. Stevenson, the top-ranked contender by the WBC, couldn't even get an opponent in the top five of the WBC rankings to fight him: De Los Santos is ranked sixth. For the sanctity of the sport, let's hope that the two end up fighting so we're not put in limbo yet again.
Why's it so hard for Shakur Stevenson to get a fight? Here are a few possible reasons why:
He's the best defensive boxer in the sport. He's a nightmare to compete against. According to Compubox, opponents land an abysmal 5.5 punches per round against Stevenson, which is the second lowest in all of boxing. He's second lowest in opponents' total connect percentage at 13.4%, and has the lowest opponents' power punch connect percentage by a wide margin at 16.9%. Simply put, he doesn't get hit.
Stevenson's boxing IQ is off the charts, he has great movement and footwork and he's fast. He's not the most powerful boxer, but he's proved that he can hurt opponents at lightweight.
At this point, the question changes: why would anyone want to fight him? He has it all, but unfortunately at this stage of his career, he's not a big name. To this point, he hasn't been in any big fights. It would be easier to convince potential opponents to step in the ring with Stevenson if he was a star, as everyone is looking for a career-high payday, but that's not the case at this point.
With that being said, I'm all but certain that Stevenson's the future of the sport, as he has all-time-great potential. He'll be a big name if he can ever get someone to agree to fight him.
He's already ranked top 10 on every major outlet's pound-for-pound lists. He's one of the best boxers on the planet — casual fans just don't know it yet. He may already be the best boxer in the world at present, but we just haven't seen him prove it in the ring against a fellow elite opponent. 
There are a number of great fights around the lightweight division and above for Stevenson, and he'd be favored in every single one of them. He's a bad matchup for everybody. Hit and don't get hit. That's the name of the game, and Shakur Stevenson embodies it like no other.