The College of Fine Arts welcomes a wave of incoming students each fall, but this semester the college will see some new faculty faces as well — CFA has introduced five new faculty members for the 2023-2024 school year.
Tasia Jones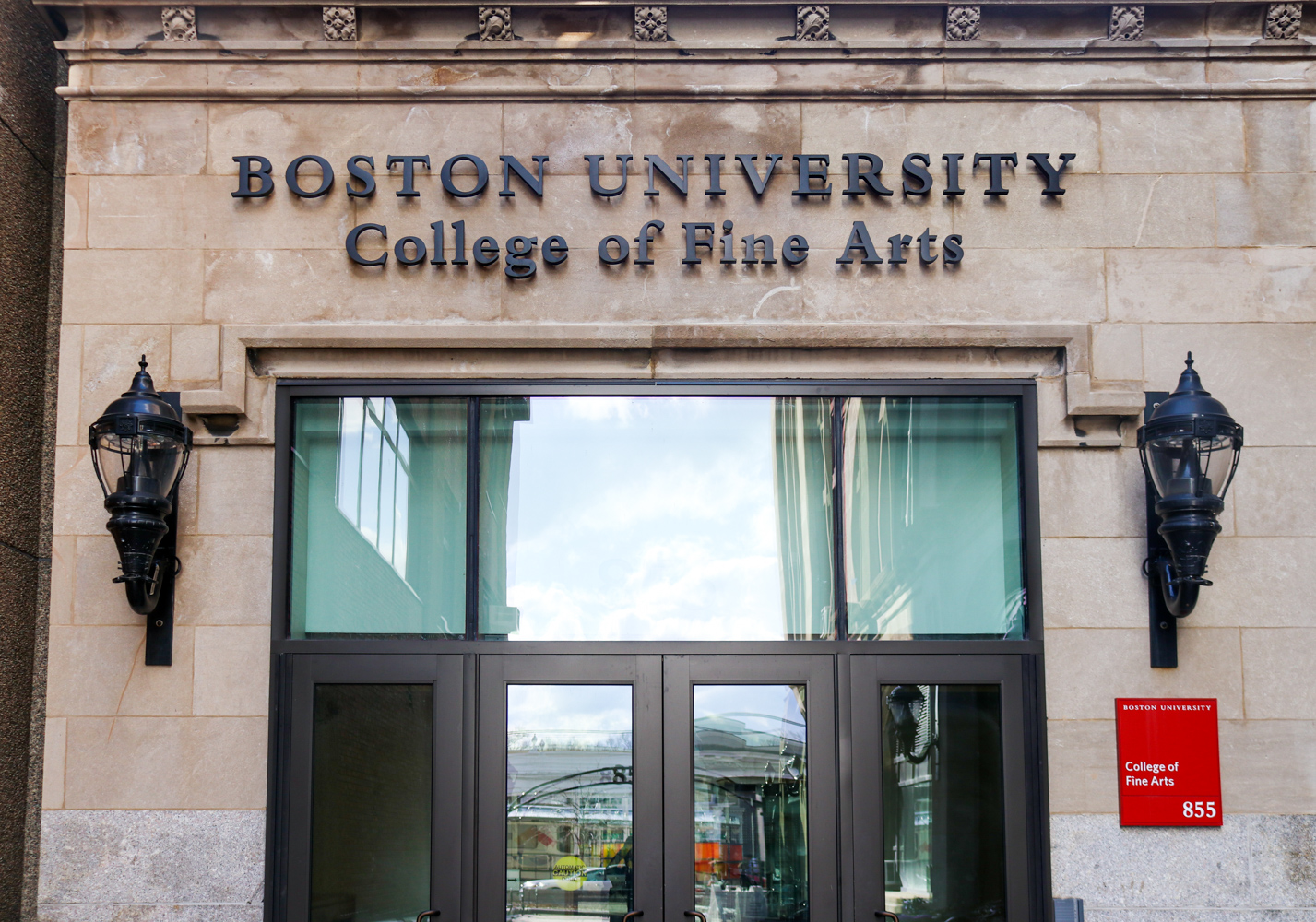 Tasia Jones, a 2007 CFA graduate, has returned to her alma mater as an assistant professor of acting and directing at the School of Theatre, where she teaches in both the Master of Fine Arts directing program and the Bachelor of Fine Arts performance program.
Jones said she's excited by theater that "answers or incites conversation around social questions." She said she values civic engagement in both directing and performance and has helped communities confront challenges and achieve goals through performance.
Jones said she wants her students to become more conscious of theater's potential for civic and social engagement.
"I really hope that they come away understanding their place in a larger context and wanting to engage with the world through theater and performance, not just with their individual artistic practice," she said.
E Tubergen
E Tubergen joined the School of Visual Arts as an assistant professor in sculpture and painting. They currently teach a course about installation art for undergraduates and a sculpture seminar for graduate students. They also conduct studio visits with master's students in the painting department.
In their own artwork, Tubergen said they draw from a worldview informed by queerness and other-ness, and how "that affects how one moves through space or moves within space."
The relationship between worldview and art that Tubergen describes also plays a role in their philosophy as an educator.
"It's about meeting students where they're at," Tubergen said. "Especially when you're teaching art, I think it's about acknowledging the fact that we're in a subjective field as visual artists."
Minju Kim
Not only is Minju Kim new to the School of Music as an assistant professor of violin, but she is also new to Boston from Cleveland, Ohio. In Cleveland, she initiated the Third Culture Ensemble, an artist-driven organization that aims to unite professional musicians, music students and local artists who collaborate to curate performances for their communities.
"We invite the audience to participate … and maybe provide them with some kind of outlet for creative and self expression," Kim said. "We believe that art should be accessible to all and that everybody has a right to freedom of expression."
Kim's work with the Third Culture Ensemble has motivated her to advocate for music as a social agency which can foster community. She said that in her lessons at BU, she will encourage students to consider "bigger questions" in their study of music.
Alison Trainer
Alison Trainer, like Jones, has returned to her alma mater to teach. Trainer, now an assistant professor of voice in the School of Music, studied at BU's Opera Institute from 1998 to 2000.
She described her return to BU as a "wonderful, full circle, life-affirming experience." After fulfilling her dream of a career in opera, which she credited partly to her education at the Opera Institute, she said "it feels amazing" to be giving back to BU.
"I just want to constantly tell those Opera Institute kids how lucky they are," Trainer said. "I loved it when I was there, but I couldn't possibly have understood how important that experience would be going out into the world as a singer."
Trainer, who earned an undergraduate degree in sociology, hopes that her students lean into the opportunities to explore different areas of study that BU offers.
"I knew I was going to be an opera singer, but I just was interested in so many things," Trainer said. "I hope that the students will pursue anything that's fascinating to them and interesting to them, regardless of what they plan for their career to be."
Daniel Parsley
Also joining CFA's School of Music is Daniel Parsley, assistant professor of music and choral conducting. Parsley is also the director of choral activities — he directs the BU Singers and the BU Symphonic Chorus — and the director for graduate conducting programs, where he oversees graduate students' paths through the School of Music.
Parsley has worked on projects that address conversations about race, equity and inclusion, and he said he hopes that his students care about the impact of their music and how it can stimulate conversation.
"When you have an opportunity to do something that's either outside your comfort zone or something that's different or unique, take the opportunity," said Parsley. "Never say never."