Last Thursday, the Boston Red Sox fired chief baseball officer Chaim Bloom. As the team dwells in last place in the American League East, in danger of finishing last for the third time in the previous four years, it was time for a change in the Fenway front office.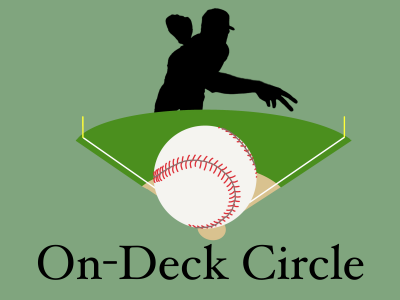 Bloom's tenure got off to a rough start as he traded fan favorite and Red Sox icon Mookie Betts to the Los Angeles Dodgers in return for Jeter Downs, Alex Verdugo and Connor Wong. While Wong and Verdugo remain vital pieces of the Red Sox lineup, Downs did not pan out as the Sox hoped and was released in December last year. 
As poorly as this trade has gone for Boston, and as strong as Betts has been for the Dodgers since the trade, there was more to Bloom's time as CBO than just this blockbuster move. 
Next on the list is the poor 2023 offseason for Boston. While they did bring in players such as Justin Turner, Masataka Yoshida and James Paxton, the offseason losses greatly outweighed the gains. 
Like Betts, star shortstop Xander Bogaerts was nearing free agency with the Red Sox and wanted to sign a long-term deal to stay in Boston. However, instead of offering Bogaerts a reasonable contract, the Sox gave that money to Trevor Story, who missed most of this season due to injury. He sits at just two home runs and ten runs batted in this season, hitting a terrible .177 average. 
Bogaerts went on to sign an 11-year, $280 million contract with the San Diego Padres. 
Fortunately for Red Sox fans, the front office learned from this mistake and signed superstar third baseman Rafael Devers to a $313.5 million deal, keeping him in Boston for at least 10 more years. 
A bright side of Bloom's tenure in Boston has been his youth and international development. 
The Sox's most recent drafts have been strong, hauling in solid prospects, including Nick Yorke, Blaze Jordan and Shane Drohan. With the fourth overall pick in 2021, they selected shortstop Marcelo Mayer, who sits at 11 on the MLB.com Top 100 Prospects Rankings. 
Internationally, Bloom has brought in players, including Yoshida, Yoeilin Cespedes and Miguel Bleis.
So the task that now faces the Red Sox: Who will be the one to replace Bloom and get this franchise back to the high standards its fan base demands?
Mike Hazen
The current GM of the Arizona Diamondbacks spent more than a decade in the Boston front office before moving west. He now has a chance to return to New England as a Massachusetts native and turn this team around. Hazen has done a solid job in Arizona, slowly developing young talent and priming this team for the future. 
James Click
After playing a big part of the Houston Astros' 2022 World Series championship, Click is currently the Vice President of the Toronto Blue Jays. The Astros made the AL Championship Series in each of his three years in Houston, advancing to the Fall Classic twice. Click, a baseball analytics savant, would be a strong choice for the Red Sox.
Brandon Gomes
The second Massachusetts native on this list, Gomes has led the Dodgers' front office for the past two seasons, bringing in big-name players and big-time success to LA. He has done a fantastic job balancing the high payroll of superstars with a robust farm system to ensure the Dodgers' future. His exceptional success makes him a top candidate for the opening of Red Sox GM.