The news broke Wednesday afternoon like a backboard after a Shaquille O'Neal dunk attempt. After a trade request over the summer and months of working a deal, it finally happened.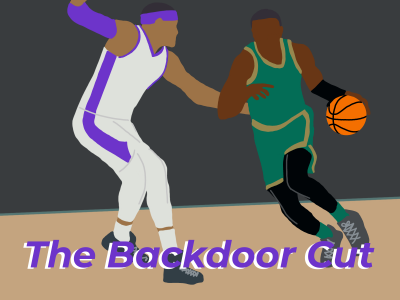 Damian Lillard has been traded to the Mi—
*checks notes*
*checks X*
*checks notes again*
To … the Milwaukee Bucks?
Per multiple sources, the Portland Trail Blazers have traded seven-time All-Star Damian Lillard to the Milwaukee Bucks in a three-team trade. In return, the Trail Blazers received Jrue Holiday, who was rerouted to Boston, and three draft picks from Milwaukee  — unprotected first-rounder in 2029 and two pick swaps in 2028 and 2030 — as well as Deandre Ayton and Toumani Camara from the Phoenix Suns. For their troubles, the Suns received Jusuf Nurkić, Grayson Allen, Nassir Little and Keon Johnson.
Trades like these don't happen very often. I'd argue that this trade is one of the biggest deals in NBA history, on the same tier as Paul George to the Los Angeles Clippers, Kevin Durant to the Suns and Eric Bledsoe to the Shanghai Sharks. It's a trade that will inevitably bring massive consequences not just to the teams involved, but to the entire league as a whole.
I mean … where do I even start?
I suppose I'll start with Milwaukee, the biggest winners of this trade as of right now. They're a team in desperate need of offensive firepower, and they just got one of the most talented scorers in the history of basketball. Lillard will automatically become the best teammate Giannis Antetokounmpo has ever had, and it's not like they're just two superstars thrown together. You'd be hard pressed to find a player that negates Antetokounmpo's weaknesses  — shooting and shot creation outside of attacking — as well as Lillard, one of the five best active NBA players at both of those things. Lillard is exactly what Antetokounmpo needs and has needed throughout his career.
In addition, they didn't sacrifice too much to get him. Sure, Milwaukee could regret giving up those draft picks if things go south, but the only players they lost were Allen and Holiday, and the latter doesn't help to lighten the scoring load for Antetokounmpo. Three-time All-Star Khris Middleton is still here. Defensive Player of the Year candidate Brook Lopez is still here. Even their first-round draft pick last year, MarJon Beauchamp, is still here. 
This is a Milwaukee Bucks team that finished first in the Eastern Conference last season — we don't talk about what happened afterward — that just solved its biggest weakness while keeping most of its core.
But solving this weakness begets another one. Now that Holiday is gone, this team does not have a reliable point of attack defender. But the new weakness is worth it, as Lillard's elite talent on offense should more than make up for it. Now that they have one of the most dangerous players in the league, this Milwaukee team will be good. Very, very good.
I also really like what Lillard's former team, Portland, got in return for their longtime star. They not only shed Nurkic's absurd contract, but they gained an upgrade in Ayton, who, at 25, is young enough to be a part of this core long term. He could be a very nice pick-and-roll threat with rookie Scoot Henderson, who I believe could end up as one of the best playmakers in basketball.
Speaking of Henderson, Lillard's exodus was the best thing for his development. Henderson is an explosive finisher and very skilled passer, which is the exact kind of player you want to trust with the ball. Sure, his jump shot is not perfect, but that just means more touches for Anfernee Simons, one of the NBA's better shooters. It also gives Shaedon Sharpe, a second-year player with all the talent in the world, more opportunities to become a three-level scorer. 
At first glance, Holiday doesn't seem like a player that would fit on a rebuilding team. But, reports have surfaced that the Trail Blazers are looking to move him for more assets, which could pay big dividends. Besides, Ayton's not the only quality trade return that's staying in Portland. 
The draft capital Portland gained could come in handy if things unravel in Milwaukee, and I truly believe that Camara is one of the most underrated rookies in the NBA. He's not some insane athlete or high-level scorer, but he's a very smart defender, a gifted rebounder and a very powerful screener that Portland's guards will surely love. In other words, he's exactly what Portland needs right now. I'm not sure how often Camara sees the court this year, but I really hope head coach Chauncey Billups gives him a chance.
Portland did not get an All-Star level player for Lillard, but they got exactly what they needed: draft capital, players that fit and a clear runway for their young stars to develop. They may not be a playoff team this year, but they're setting themselves up very well to become a formidable one in the future.
I'm a little less enthusiastic about what the Suns did. I'd be less critical if this Suns team was rebuilding, but this team has some of the highest expectations in the league and anything short of a Finals appearance will be a failure. 
Honestly, I don't think any of these players help them get there. Nurkic is objectively worse than Ayton and creates a massive weakness as a poor defensive center, and the other three players overlap with talented players on their bench and can't play point guard, a position they absolutely need.
I think I understand what they're trying to do here. They're attempting to overpower teams as an offensive juggernaut and are sacrificing other areas of need to make that happen. But when has that worked outside of the Curry-and-Durant-led Warriors? It didn't work for Brooklyn and I don't think it'll work for Phoenix. 
Unless you have two of the top 20 players ever, you need to start players who are at least capable defensively, and Nurkic isn't. You need defenders that aren't offensive liabilities — sorry, Josh Okogie. You need players who can facilitate. You need a real team. And Phoenix doesn't have that.