There's an element of feminine melancholy within Greta Gerwig's work. With films primarily featuring female protagonists, Gerwig has a way of perfectly encapsulating the trials, tribulations and celebrations of what it means to identify as a woman. With the most recent release of her blockbuster hit "Barbie," Gerwig has reignited a call back to girlhood and a healing retreat for the inner child.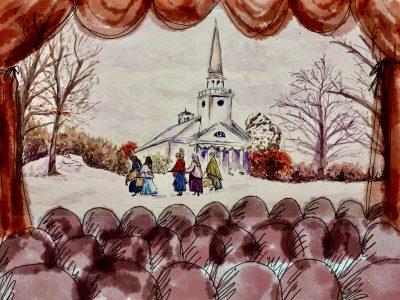 Gerwig first appeared on the film scene with a minor role in the 2006 rom-com "LOL." Six years later, she would collaborate with director Noah Baumbach on "Frances Ha," a film she also co-wrote. "Frances Ha" shot Gerwig into international success, even earning her a Golden Globe nomination for her performance as the film's titular role. 
Gerwig released her first feature film "Lady Bird" in 2017. The film had a star-studded cast with Saoirse Ronan, Timothée Chalamet and Beanie Feldstein. "Lady Bird" is commonly described as a coming-of-age film, and follows an artsy high school senior, Christine McPherson, who feels unfulfilled in her life in Sacramento. 
"Lady Bird" is a film that shines a light on the cusp of adulthood when most girls are taken for granted and consistently told what they should be doing with their lives. The protagonist struggles to find her place in the world as she changes her name in favor of a more unique identifier and decides to apply to liberal arts schools on the East Coast. It also portrays the bittersweet emotions that come with adolescent girlhood: when she gets into her first committed relationship, has sex for the first time and has a falling out with her best friend.
There are additional blunders in Lady Bird's story that define her unique struggle, such as her dad losing his job and her first significant other coming out as gay.
One of the main plot lines of the film is Lady Bird's struggle to connect with her mom. In a scene in a thrift store dressing room, Lady Bird tells her mom: "I wish you liked me." When her mother responds with "Of course, I love you," Lady Bird protests, "But do you like me?" 
The disconnect between mother and daughter is different from other coming-of-age films because Gerwig highlighted both characters' flaws, not showing bias toward one or the other. In most scenes with Lady Bird and her mother, the camera shows both characters in the same shot, and the actresses express emotion beautifully through their facial expressions. The communication through their faces, and even the occasional vocal fry or hesitation, depicts typical mother-daughter communication in which you can just look at your mother's face or eyes and know exactly what she thinks or is about to say. It's spectacular and authentic writing from Gerwig.
In her 2019 adaptation of Louisa May Alcott's classic novel "Little Women," Gerwig highlights the sentimental joy of girlhood. A New York Times review of the film says it's recognized as "the work of a kindred spirit." 
The film is set in Massachusetts during the Civil War era and is filled with childlike wonder in the first act of the film when the March sisters are youths. Gerwig depicts the girls as they navigate a family Christmas without their father, friendships with the boy next door, Laurie, and the ups and downs of sisterhood.
As the girls grow up and pursue different aspirations, they find themselves questioning their life decisions and longing for the comfort of their childhood. When Beth March becomes deathly ill, the March sisters reunite just days before Beth's death. After time apart and times of questioning themselves and one another, the now trio become as close as ever to cope with the death of their sister. 
"Little Women" also explored the opportunities women were given during that time period. The youngest March sister, Amy, has a monologue stating that, since she is a woman, she cannot do what she loves for a career. If she wants to survive in this world and continue to do what she loves, she must marry a man with money. Main character, Jo March, struggles to get her novel published because her novel does not end with her heroine getting married.
At the end of the film, Jo's novel is published, Amy marries Laurie and Meg is happily married with children. The three March sisters end up getting exactly what they wanted out of life, but not without obstacles to overcome. The sisters had to remain stubborn and hopeful in a time when it would've been so much easier to give up and surrender to the typical fate of the time.
Gerwig really stood out in her most recent and now most popular project, "Barbie." The film, following the doll franchise created by Mattel, takes a turn when the pink utopia of Barbie Land is destroyed by the negative thoughts of an owner of a Barbie doll. Barbie must venture into the real world to help the girl who is playing with her and she faces a reality check on societal norms toward women in Barbie Land versus the real world.
The film combines the aspects of Gerwig's past films in elements of the melancholy of growing up and being suppressed by the societal structure of the patriarchy, but the element that shines through the most is the return to the joy of girlhood. 
The film sparked trends on TikTok and other social media platforms about sharing the subtle euphoria in girlhood. Women were taking the initiative to heal their inner child by sharing candid moments with friends and their favorite things they were once told were "stupid" and "immature." 
Gerwig's message in the film was for everyone, not just women, to be unapologetically themselves. It is alright if you don't know what you want out of life and if you know you don't want the life that others say you should have. It's alright to not know what you were made for. Once you surrender yourself to the overwhelming excitement that life can bring, you find much more comfort and love for yourself and others.
"Barbie" faced many criticisms, mainly about the alleged anti-man and misandrist content. However, "Barbie" not only addresses problems women face under the patriarchy, the film addresses the problems men face when suppressed by the patriarchy, such as a sense of duty to suppress emotions and to paint the picture of a perfect manly man. It's far from a "point the finger" type of film as there is no designated villain. The villain is the societal idea of a patriarchy.
Gerwig's brilliance shines right through the silver screen. She's directed, written and produced three critically-acclaimed blockbusters that have captured the essence of what it means to be a woman and even to be human. Mastering her craft of subtle, yet impactful emotion, Gerwig is bound to stick around the film scene for a while and cement her name into the director's hall of fame.