I want to preface this list with the fact that pound-for-pound lists are subjective. The criteria of each varies wildly, and the weight of those criteria also vary. Every list is different and that's OK!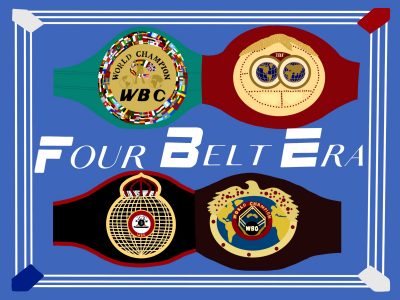 Saul "Canelo" Álvarez's recent victory over Jermell Charlo is cause to rethink the top-10 pound-for-pound boxers in the world. Many would've had Charlo on the list if it weren't for his uninspiring defeat at the hands of Álvarez only weeks ago. Was Álvarez's victorious performance enough to move him up?
When crafting my list, these were my criteria: performance, skills, resumé and accolades, in that order. With that being said, here's my top 10:
1) Terence Crawford (40-0, 31 KOs)
Terence Crawford is coming off a career-best performance, securing a technical knockout over Errol Spence Jr. in the ninth round of their clash in July. Before the fight, Spence Jr. was on everyone's pound-for-pound list, and with the win, Crawford became undisputed at welterweight. He is a world champion and the first male boxer to be undisputed in two weight classes, thanks to claiming four belts at junior welterweight in 2017. In my opinion, he is also the best switch hitter in the sport, possessing knockout power in both hands. His boxing IQ is off the charts and he has never been dropped. Crawford has every skill in his arsenal.
2) Naoya Inoue (25-0, 22 KOs)
Naoya Inoue claimed two of the four belts at super bantamweight this past July when he knocked out the previously-undefeated Stephen Fulton in the eighth round. A four-division world champion, Inoue was undisputed at bantamweight, cleaning out the division with spectacular performance after spectacular performance. His one-punch knockout power has translated to higher weight classes, as well as his elite speed. His chin is strong and fans have rarely seen him in any danger. He is Japan's biggest star, and as such, he is slated to take on fellow unified champion Marlon Tapales at the end of the year, where he will look to join Crawford as the second man to be undisputed in two divisions.
3) Dmitry Bivol (21-0, 11 KOs)
Dmitry Bivol debuted on pound-for-pound lists after he beat Álvarez to retain the World Boxing Association light-heavyweight title. No one expected Bivol to win. In my opinion, the scorecards were honestly a poor reflection of his performance: he poured it on Álvarez, who many thought was the best fighter in the world at the time. He laid the blueprint to defeat Álvarez by applying constant pressure and forcing him back. Bivol is an incredibly smart fighter whose boxing IQ constantly frustrates his opponents. Simply put, he is one of the most technical fighters in the sport.
4) Saul "Canelo" Álvarez (60-2-2, 39 KOs)
Álvarez returned to peak form in his one-sided beating of Charlo. Fans saw the version of Álvarez that they have become accustomed to. The four-division champion and reigning undisputed champion at super middleweight never allowed Charlo to get comfortable, forcing him back to the ropes and firing off hard punches. Most importantly, Álvarez never seemed to get fatigued. He is a relentless counter-puncher whose patience allows him to find openings in between his opponents' punches. Canelo isn't the fastest boxer, but he hits hard and has the best chin in the sport.
5) Tyson Fury (33-0-1, 24 KOs)
Tyson Fury's comeback to the top of the heavyweight division has been remarkable. The former unified and current World Boxing Championship heavyweight champion has two wins over Deontay Wilder and a victory over former pound-for-pound mainstay Wladimir Klitschko. Despite standing at 6 feet 9 inches tall, Fury moves like a middleweight. His combination of size and elusiveness makes him a nightmare to compete against and, after adding in his power and immense volume, he absolutely belongs in the top five. While he has been knocked down before, his iconic recovery from what very well may be the hardest punch in the sport — a Wilder right hand — is evidence of his toughness and mental fortitude.
6) Oleksandr Usyk (21-0, 14 KOs)
Oleksandr Usyk, the former undisputed cruiserweight and current unified heavyweight champion, is the opposite of Fury in terms of stature. Standing at 6 feet 3 inches tall, he comes in around 220 pounds to fight at heavyweight. He is a pure boxer with elite skills. Fighting as a southpaw, Usyk is dangerous from range, coupling great movement with hard punches. With wins over Tony Bellew and Anthony Joshua, Usyk launched himself to the top of these lists, but he has been susceptible to hits to the body in recent fights. He is slated to take on Fury in a title unification bout in the coming months, a fight no one should miss.
7) Shakur Stevenson (20-0, 10 KOs)
Shakur Stevenson is the hardest fighter to rank. He is a two-division champion, and he is also scheduled to fight for a title in his third weight class — lightweight — in November. At 26 years old, Stevenson has an elite boxing IQ. His footwork and defense stack up to anyone, which means he just doesn't get hit. The only reason Stevenson is not higher on this list is because he has not yet faced a fellow elite fighter. In fact, no one really wants to fight him. He is a nightmare to compete against, and the sky is the limit for him.
8) Devin Haney (30-0, 15 KOs)
At only 24 years old, Devin Haney became undisputed at lightweight when he traveled to Australia to fight George Kambosos Jr., but his coming out party and best career performance was a decision win in May over the best pound-for-pound boxer at the time, Vasiliy Lomachenko. Haney has top-notch boxing skills. He is fast and elusive, and he knows how to stick to a game plan. He is not the hardest puncher, but he has one of the best jabs in the sport. We have seen Haney hurt before, but he has also recovered accordingly. He will look to become champion in a second weight class when he takes on Regis Prograis in December.
9) Gervonta Davis (29-0, 27 KOs)
Gervonta Davis is the biggest star in boxing outside of Álvarez. He was a part of this year's biggest fight, where he knocked out the previously-undefeated Ryan Garcia in the seventh round of their April fight. While he has only won a major world title in one division, his draw is undeniable. Davis might not throw a lot of punches, but elite one-punch knockout power more than makes up for it. His boxing IQ is underrated and backs up his power with good speed.
10) Teofimo Lopez (19-1, 13 KOs)
The former unified lightweight and current World Boxing Organization super lightweight world champion is an anomaly. His best victories are over Lomachenko and former undisputed super lightweight champion Josh Taylor, but Teofimo Lopez needs to be motivated. When his opponents pose a real threat, he's proven to be formidable, but, in his lone loss — to Kambosos — Lopez didn't look the part of an elite boxer. All that being said, he is fast, powerful and smart in the ring, with tight defense to boot.