Spooky season is officially upon us! It's time for pumpkin spice lattes and horror movies. To celebrate Halloween and the fall feeling, The Daily Free Press Editorial Board voted on five freaky Halloween superlatives to embrace the season.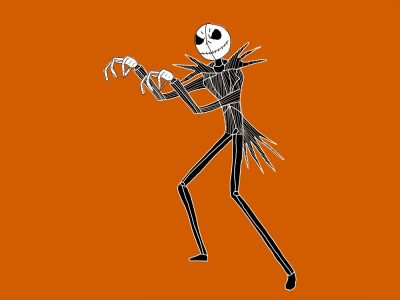 Best Halloween Song
The editorial board was conflicted on this vote, but ultimately, Michael Jackson's "Thriller" received more votes than the 1960s classic, "Monster Mash."
Although "Thriller" is not directly a Halloween song, there are many elements of Jackson's masterpiece that create a spooky vibe. The song opens with slow, creepy footsteps and a creaky door opening. Ghouly and ghostly noises and werewolf howls chime in to help foster a Halloween feel. 
As the tensions rise, an abrupt and loud noise catapults the song into its groovy, dance-inducing melody. 
The music video for the song was well before its time — it's more of a zombie horror short film than the music videos of the time or even any that we have today. Jackson revolutionized the music industry and there is no better example of his unique style than his classic "Thriller."
Best Halloween Movie 
Tim Burton's classic 1993 film "The Nightmare Before Christmas" took home first place for the best Halloween movie. 
There were many options to choose from — including a plethora of Disney Channel originals — but Burton's claymation Hallo-Christmas mashup won this category.
There is something eerie yet really impressive about the use of claymation in this film. The main character, Jack Skellington, is also an iconic character in both Christmas and Halloween lore. 
There is a nostalgic feeling when curling up on the coach under a cozy blanket and turning on "The Nightmare Before Christmas." It's an iconic dual holiday film that is perfect to kick off Spooky Season.
Best Halloween Costume
Surprisingly, the editors selected the category of historical figures as the best Halloween costume. Historical figures can be really creative, which is a necessary trait for the FreeP's best Halloween costume. 
One creative historical figure to dress up as this Halloweekend is Marie Antoinette (head optional). With the summer release of Christopher Nolan's blockbuster hit "Oppenheimer," dressing up as J. Robert Oppenheimer might be an especially popular costume this year. 
We've all seen too many angels, devils, nurses and doctors. It's time to switch it up and turn to our past as inspiration for our future costumes. 
Best Halloween Candy
The debate about the FreeP's favorite Halloween costume caused some friction amongst the Daily Free Press. We almost disbanded the paper after this heated argument. However, Reese's Pumpkin (very specifically) Peanut Butter Cups took home first place. 
There were a variety of options for our favorite Halloween candy, including Twix, Milky Way and Almond Joy. Yet, the peanut butter chocolate treats finished on top. 
Its orange wrapper and pumpkin-shaped candy is a staple of trick or treating and the Halloween candy image. Simply, there is no Halloween without Reeses. 
Best Halloween Activity
There is no greater joy than the inspiring fear in the eyes and hearts of those unlucky enough to cross your path on Hallow's Eve. Even more fun is scaring those young enough to believe whatever tricks you pull. 
Thus, scaring children earned the honor of being the FreeP's favorite Halloween activity. 
Costume parties and trick or treating are both too common on Halloween night. Scaring children takes skill and precision and the payoff is much more rewarding than winning first place at a costume party. 
As we welcome Spooky Season, we hope our Freaky Five will help you celebrate the Halloween spirit(s) that emanate throughout Boston University's campus.  
This Editorial was written by Opinion Co-Editor Brett Abrams