This past Saturday, one of the best heavyweights in the world just barely eked out a split-decision victory over a debutant. Tyson Fury — the World Boxing Championship heavyweight champion — had to go the distance against Francis Ngannou, a man boxing professionally for the first time in his life.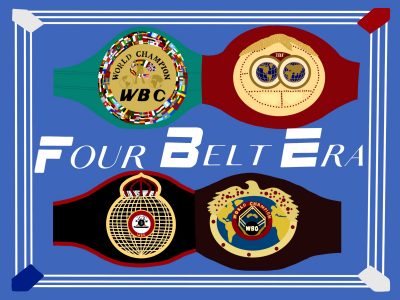 Ngannou, once the heavyweight champion of the Ultimate Fighting Championship, put on the best performance the boxing world has seen in a crossover fight. He dropped Fury in the third round. Only three other boxers have ever knocked Fury down, and they all box for a living. Ngannou doesn't.
He opted not to re-sign with the UFC after they refused to meet his demands. On top of increased pay, Ngannou was looking out for his fellow fighters. He asked for all fighters to get in-cage sponsorships and health insurance. When the UFC said no, he left.
This decision was tagged as a bad one by many. Ngannou took a risk and signed with the Professional Fighter League, a new, far less established mixed martial arts organization. Either way, he made it clear that he intended to box next.
He went out and got the biggest possible fight. No one gave Ngannou any chance to even be competitive against Fury. As it turned out, Ngannou had other ideas.
Through the first eight rounds, Ngannou kept pace with Fury, landing 53 punches to Fury's 57. In the final two rounds, however, Ngannou took his foot off the gas, landing only six punches in the final half dozen minutes. This was a mistake, as the fight was decided by a single point on two of the judges' scorecards. 
Even though Ngannou lost the fight, he won the night. He shattered all expectations, even if they weren't high. His stock rose immensely. He bet on himself and hit the jackpot. Now the question is: what's next for Ngannou?
Regardless of what Ngannou chooses to do next, he's going to make a boatload of money. If I were him, I'd look for another fight in boxing, as the PFL lacks quality potential opponents for Ngannou in the cage. The only fight I want to see for him in MMA is a matchup with Jon Jones, the current UFC heavyweight champion.
It's feasible, sure, but will it happen? Probably not. UFC president Dana White was quite critical of Ngannou's decision to leave the UFC, and he rarely admits to a mistake. That being said, the framework for the fight exists, as both the UFC and PFL have broadcast deals with ESPN.
In the ring, however, Ngannou has many options. He was competitive with the world's best heavyweight, so he should be eager to step into the square circle with any other top heavyweight. Personally, I want to see him face Deontay Wilder next.
Wilder, now 38 years old, doesn't have a clear path back to a belt. So, why not make north of $10 million to fight someone you should beat? For Ngannou, even though it's crazy to say, he could beat Wilder. He would be the stronger man in the ring, and Wilder doesn't have the sheer boxing ability other top heavyweights have.
If the Wilder fight doesn't happen, Ngannou could fight anyone else at the top of the heavyweight division and people would get up for it, even a rematch with Fury.
Fury, though, has some work to do before he should consider a rematch with Ngannou. To be frank, this weekend was a disaster for Fury.
He was supposed to mop the floor with Ngannou. It was even announced that an agreement was reached with Oleksandr Usyk to unify the heavyweight titles on Dec. 23. After the result of the Ngannou fight, the Usyk fight was pushed all the way to February of next year.
When Fury stepped into the ring Saturday, it was clear he didn't prepare properly. He said he didn't take Ngannou lightly, but his shaky performance implied otherwise. Fury hadn't fought since last December. His inactivity got to him.
This was a humbling experience for Fury, who's been on a high since his rematch with Wilder in 2020. He has what it takes to come back from this, but at 35 years old, and after reportedly making $50 million to take on Ngannou, he's going to have to want it badly.
But that's enough about Fury. Francis Ngannou is the story here. I couldn't be more happy for him. He deserves everything that has come and will come to him, as he had to work incredibly hard to get where he is today. I've said it before in closing this column, but I mean it more than I have before: Ngannou is someone to look up to. It doesn't get more inspiring than him.