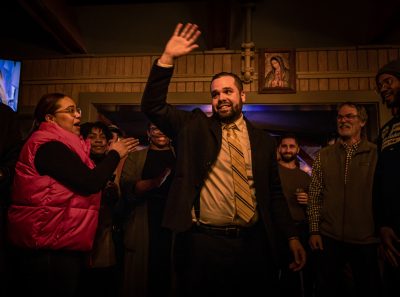 After Boston's municipal elections yesterday, four city councilors for at-large seats as well as nine district representatives were elected, with four of the city council seats filled by newcomers. 
The councilor at-large seat was filled by Henry Santana, and District 3, 5 and 6's seats were filled by John FitzGerald, Enrique Pepén and Ben Weber respectively, who all had not served on city council prior. Mayor Michelle Wu endorsed Santana, Pepén and Weber before the election.
"We have councilors-elect here who are not only eager to bring that vision and needed action for our residents, but have the experience [and] have the track record of getting things done in their communities and in City Hall," Wu said to press.
Wu also expressed her support for smaller elections and emphasized the importance of people voting in city elections.
"City government is where all of the most important things that impact your lives get settled and decided," Wu said. "I'm really glad to see turnout picked up a little bit throughout the day and people came out and made their voices heard."
The District 5 election was one of the more closer races, with Pepén, who worked under Wu, winning the race by just 5.9% of the vote over his contender Jose A. Ruiz. Pepén said he wants to increase voter turnout by showing people that a person's vote matters.
"We always want higher turnout," Pepén said. "I think it's a responsibility of elected officials to make that happen, to build more voter engagement, [and] to show people that it's worth voting for someone."
There were a total of 78,172 ballots cast and 219,050 votes to account for 275 precincts across nine districts. These numbers are a stark difference from the past state election held in November 2022 in which 180,830 ballots were cast, making up 40.38% of the population.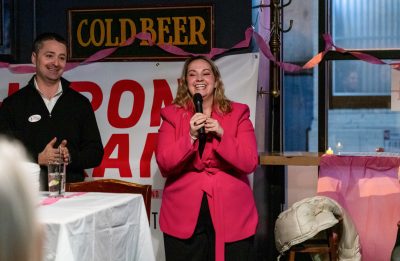 Historically, municipal elections tend to have lower turnouts compared to state-wide or national elections. Despite this, some voters who did choose to vote felt they had an important say.
"It's of the utmost importance that we get people out, especially in these really low turnout elections," said Henry Cohen, a member of 1199, a health care worker union. "We want to make sure that we have a council that's representative of the people that live here."
Cohen said increasing early voting locations that are open for longer periods of time would increase turnout, stating that these locations should be focused in communities that "have historically had their vote disenfranchised."
Emily Howard, who voted in the Allston-Brighton area, echoed this statement, expressing her support for the smaller elections that often impact residents more directly than national ones. Howard said a solution to low voter turnout would be having election day off.
"It's nice to have a say in what goes on in our community … some of these more community elections have a little bit more impact than some of the national ones," Howard said. "These are people who represent issues that are more specific to our community."