Only weeks ago, Paramount Global, owner of Showtime, announced that it is shutting down Showtime Sports at the end of 2023. When asked about the decision, Paramount cited the need "to more efficiently allocate resources and align our content offering across the business," in a statement.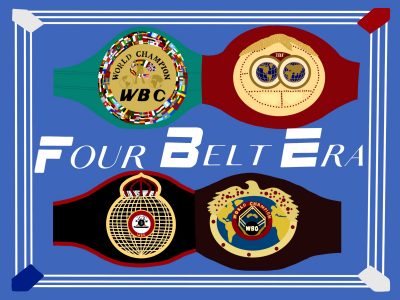 This move affects no sport more than boxing. Showtime has been in boxing for over 37 years, producing the two biggest pay-per-views ever, Floyd Mayweather Jr. vs. Manny Pacquiao and Mayweather Jr. vs. Conor McGregor, which both exceeded four million buys.
In 2023, which has comfortably been the best year for the sport in recent memory, Showtime aired the two biggest fights in Gervonta Davis vs. Ryan Garcia and Errol Spence Jr. vs. Terence Crawford.
Outside of the fights themselves, Showtime also produced "All Access," an Emmy-winning series that provided viewers with an "intimate portrait of some of the most compelling personalities" in boxing, according to the Showtime description. It took the viewers inside fighter's training camps and personal lives, humanizing them.
Showtime was unquestionably a positive for the sport. This is a major blow for boxing, specifically for Premier Boxing Champions. Founded by Al Haymon in 2015, PBC has been broadcasting some of its fights on Showtime.
Haymon needs to find a new broadcast partner for his stable of fighters. PBC is home to the two of the sport's biggest commercial stars, Saul "Canelo" Álvarez and Gervonta Davis, so it needs to find a new home for boxing to continue its upward trajectory.
Haymon has options. Currently, ESPN broadcasts all of Top Rank's fights and DAZN hosts all of Matchroom, Golden Boy and Misfit's fights. It is unlikely that Haymon will take PBC to ESPN as Top Rank has previously sued PBC. DAZN is a possibility, but it is crowded, so one might need to go to make room for PBC.
The wildcard is Amazon Prime. In 2022, Amazon got into the combat sports game by reaching an agreement with ONE Championship, a mixed martial arts organization. With boxing yet to make its way to Amazon, there's an opening for Haymon to fill the void. Regardless if it's an exclusive deal or not, Amazon would be a quality option.
What about Netflix? It is hosting its first live sporting event, a celebrity golf tournament, next week. Last week, the Wall Street Journal reported that Netflix was interested in potentially streaming a future Jake Paul fight, on top of a separate show featuring PBC fighters. They added 9 million subscribers in the third quarter of 2023. The exposure would be immense, something that boxing desperately needs.
On a larger scale, Showtime leaving boxing is part of a bigger problem within the sport. For Top Rank, its deal with ESPN is up in August 2025. Just like Top Rank, the National Basketball Association's deal with ESPN is also up in 2025.
In general, boxing doesn't put on the best fights all the time, or even most of the time. There are too many fights where the outcome is almost certain before the boxers even step into the ring and too many main events where someone is a massive favorite. Boxing would benefit immensely if promoters stopped protecting fighters and if main events were competitive fights.
If that means fewer boxing shows, fine. Promoters should be stacking cards, putting them on pay-per-view, in order to generate interest from fans. For PBC and Amazon specifically, Haymon could put on one pay-per-view per month, with multiple high-level, 50-50 fights. Fewer shows with better fights equals more eyes.
Whatever it is, however it plays out for PBC, the sport as a whole needs to shift its strategy in how it puts on fights, and that shift is there to be made, for the sake and longevity of the sport.