Basketball has only just begun, and we've already got our first major storyline.
Whether you were woken up in the middle of the night on Halloween Eve by the notification from Adrian Wojnarowski's X account, or if you've somehow managed to escape the insufferable discourse surrounding it, you've probably heard the biggest news of the early season. The Philadelphia 76ers have (finally) traded former NBA all-star James Harden. The deal also sent P.J. Tucker and Filip Petrušev to the Los Angeles Clippers in exchange for Marcus Morris, Nicolas Batum, Robert Covington, KJ Martin and a smorgasbord of draft picks.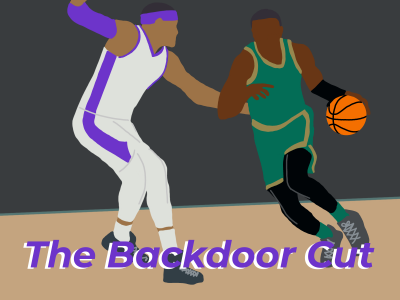 Both sides needed to make this move. The Clippers have failed to achieve the lofty expectations that they set for themselves after giving up so much draft capital to bring Kawhi Leonard and Paul George to Hollywood. They still needed that final missing piece of their roster — that consistent, durable scoring threat to assure them as the team to beat in the Western Conference, as well as to clear out their glut of forwards that, to be honest, weren't contributing all that much. They accomplished both of those things in one trade.
The 76ers, conversely, absolutely needed any opportunity possible to cut ties with Harden. The relationship between Harden and 76ers general manager Daryl Morey had grown untenable, and their feud peaked when Harden told a group of young basketball players in China that "Daryl Morey is a liar" and he will never again play for an organization that he leads. His request to be traded didn't come for a while, and he went AWOL for the first few days at training camp. Harden needed to go. And the 76ers are better off now that he's gone.
Still, it was difficult to shake off the thought that the Clippers gained far more in this deal than the 76ers did. The Clippers got a superstar who seemed eager to play for one of his hometown teams, and the 76ers did not receive anyone who could act as a needle-mover. That's especially an issue when considering the happiness of their franchise cornerstone,  reigning league MVP Joel Embiid, whose name has been floated around in trade rumors that involve the New York Knicks.
But to the surprise of many, the 76ers have actually looked really good since losing Harden. Head coach Nick Nurse is doing a phenomenal job at taking whatever scraps remain on this once-proud roster and turning them into a complete, competitive basketball team. Embiid is still as dominant as ever. Tyrese Maxey, this season's first Eastern Conference Player of the Week, looks like a legitimate All-Star. Kelly Oubre Jr. went from a castaway in Charlotte to a real candidate for Most Improved Player after he was inserted into the starting lineup. De'Anthony Melton took Harden's starting spot and is filling it just nicely. Covington and Batum, two of the players acquired in the Harden trade, have received valuable playing time and have made genuine contributions so far in their 76ers tenure.
But these players aren't just good for nothing. They're winning games. The 76ers are in the midst of a six-game winning streak, and they haven't lost a single game since losing Harden. Wednesday's emphatic win over the Boston Celtics proved that they're the hottest team in basketball, and they show no signs of slowing down.
As for the Clippers, the good news is that they're not the worst team in the NBA. The bad news is that they're not much better than that.
Harden made his Clippers debut on Monday night against the Knicks, and the Clippers looked completely outmatched. Harden had a good game, scoring 17 points on 6-9 shooting from the field, but it wasn't dominant enough to win like the Clippers hoped he would be.
The Clippers' game against the Nets, however, was less encouraging. Harden finished that game with 12 points on 4-9 shooting from the field and 2-5 from beyond the arc and a -15 plus/minus. There was also 26 seconds of Harden playing that went viral on social media and truthfully, it's some of the worst basketball I've ever seen. It was a disaster for Harden and the Clippers, who are desperately looking to make a real push for a championship but have not shown that they can do so.
These two games have raised a variety of questions that I'm not sure the Clippers want to answer. Is Harden comfortable playing off the ball? Does his need to have the ball in his hands clash with the playstyle of teammate Russell Westbrook, who also needs the ball in his hands to have any kind of value? Can he be counted on as the No. 1 guy when Leonard and George succumb to injuries? If Harden is this mediocre right now, how will he look in the playoffs where he has been noticeably worse throughout his career?
It's scary hours for the Clippers right now, who are forced to watch as the 76ers are in the midst of the most optimistic stretch of basketball they've played in a while. And even though it's still early to make a final judgment, we've seen enough minutes from both teams to ask a question that we didn't think we would ask this soon: Who really won the James Harden trade?