Tim Tszyu had a great year. He fought three times in his native country Australia and won all three, including a first-round knockout of Carlos Ocampo in June.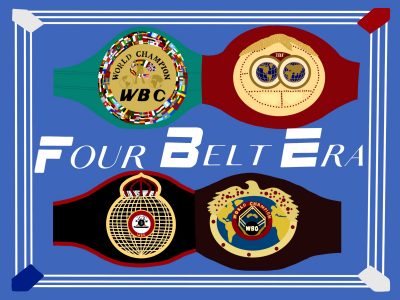 He was successful, yes, but 2023 hasn't gone as he planned. Tszyu was supposed to challenge Jermell Charlo — the undisputed super welterweight champion at the time — for his four titles on Jan. 28, but Charlo fractured his left hand while training and the fight was postponed.
Tszyu was the mandatory challenger for Charlo's World Boxing Organization title, so he easily could have waited, twiddling his thumbs, for Charlo's hand to heal. Waiting around for the perfect opportunity has become increasingly popular in the boxing world of late, but Tszyu opted to take a chance.
In January, he agreed to fight Tony Harrison on March 12. That clash saw Tszyu stop Harrison in the ninth round to pick up the WBO interim title. He took a chance, and it paid off, especially with a Charlo fight still on the horizon.
Unfortunately for ​​Tszyu, Charlo faced a longer-than-expected recovery, further delaying their matchup. Once again, Tszyu opted to stay busy. As mentioned before, Tszyu ran through Ocampo before the first round was over on June 18.
With the Charlo fight long overdue at this point, ​​Tszyu had fought twice in fewer than 100 days. Despite the risk, they only served to further prepare him for what would be his biggest opportunity.
But wait — Charlo agreed to fight Saul "Canelo" Álvarez on Sept. 30. Rightfully so, ​​Tszyu wasn't pleased. He claimed that Charlo was ducking him. While it is true that ​​Tszyu received the short end of the stick, you can't blame Charlo for wanting to fight boxing's biggest star, though Charlo's performance against Álvarez made that decision look much worse in hindsight.
As a result, ​​Tszyu agreed to a fight against Brian Mendoza for Oct. 15, which he won via a comfortable unanimous decision. Three fights in seven months. That's uncharted territory in boxing today.
When he was originally scheduled to fight Charlo in January, ​​Tszyu was merely a mandatory challenger. Though he was considered dangerous at the time, ​​Tszyu would have been a sizable underdog. Now, ​​Tszyu is the full WBO champion — Charlo was stripped of that belt for not fulfilling his mandatory defense — and he's considered a serious threat to claim Charlo's remaining titles.  
​​Tszyu has certainly been dealt bad hands, but what he's doing with them is admirable. Fellow boxers should look at his 2023 campaign and how he dealt with adversity out of the ring. Boxing never unfolds how it's supposed to. That's just how it is.
Inactivity looms large in the boxing world. It's the most common excuse in the aftermath of a fight. The last thing I want to do is blame the fighters, but they are ultimately in control. Tszyu isn't the first example of a fighter having to wait for their golden opportunity, and the way he's responding is uncommon.
He sharpened his tools and gained additional experience in the ring, going a hard 12 rounds with Mendoza in October. It's important to mention that fighters have generally been successful in waiting for opportunities, but Tszyu deserves his flowers for the risks he took.
He made himself unavoidable. The Charlo fight is bigger now than it was at the beginning of the year because of the moves Tszyu made. He's built himself up to a point where people really want to see that fight.
Tszyu had a perfect year, and he has the ideal mindset. The blueprint he laid out should be followed. As he said to ESPN, "I don't need to fight, I want to. I fear no one and will fight anyone."