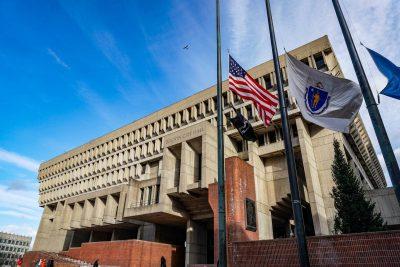 A resolution passed in support of the Seaport Hotel Banquet workers during a City Council meeting Wednesday calling for the hotel's parent company Fidelity to allow the workers' vote in union elections.
This election petition comes after over 75% of workers at the Seaport Hotel were demoted to part-time staff this October, leading them to lose full-time benefits such as healthcare and paid time off, according to the Boston Globe.
The Seaport Hotel Banquet workers, who are a part of hospitality union UNITE HERE Local 26, are asking for the same benefits that other unionized hotel employees have.
City Council President Ed Flynn voiced his support of this resolution.
"These dedicated and professional workers represent what's great about this city: hard work, determination, their welcoming attitude towards visitors," Flynn said. "We need to support our hotel workers because they've always supported us, and ensure they can unionize when they choose to."
Councilor Sharon Durkan also stated her support for the workers demands, saying the workers in the Seaport Hotel "deserve a contract."
All the councilors present at the meeting added their name in support of the resolution and it passed unanimously.
Councilor Ricardo Arroyo spoke about an amended draft of an ordinance introduced in March by Flynn and Councilor Brian Worrell that would require the Boston Police Department to study and create an annual report on illegal firearm trafficking.
"The study and report would compile data on the flow of firearms and review ways that illegal firearms are transported into the city, in order to help law enforcement and policy makers determine ways to decrease and end the flow of illegal firearms into the city of Boston," Arroyo said.
Worrell, a co-sponsor of the ordinance, cited the 2023 Health of Boston report to say the leading cause of death among children aged 1 through 17 was homicide from 2017 to 2021.
"There are too many kids in our city who are dying from gun violence, there are too many parents worrying every time their kid leaves the house, there are too many tragic stories … about lives taken too soon," Worrell said. "We need to act."
Worrell said the amendment to ordinance will address the gun violence problem in the city.
"This amended ordinance introduces changes that will empower us to build policies and advocacy against gun violence that are nuanced, targeted and effective," Worrell said.