Dear Doctors,
I'm excited to go home for Thanksgiving, but traveling during the holidays always stresses me out. How do I minimize the stress of holiday travel?
Sincerely,
Perplexed
Dear Perplexed,
Although holiday travel can be quite inconvenient and often stressful, I find it is well worth it to be surrounded by friends and loved ones over a nice, home-cooked meal.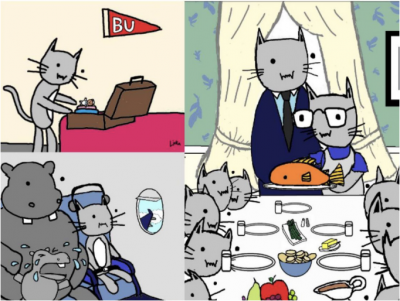 Best Wishes,
Fishstick
Dear Perplexed,
Hard to say. I only travel for holidays where I receive presents.
Cheers!
Moose