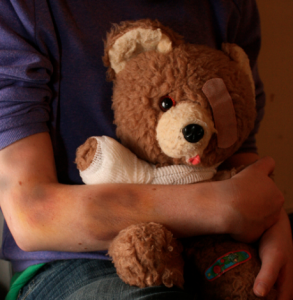 A high unemployment rate has been linked to an increase in the number of child abuse reports across the United States, a study partially funded by Boston University found.
School of Management Adjunct Assistant Professor Jay Zagorsky and Boston Medical Center researchers Robert Sege and Michelle Schlesinger conducted the BU-funded portion of the research, which was presented at the American Academy of Pediatrics' National Conference in October.
The study analyzed child maltreatment reports from the National Child Abuse and Neglect Data System along with data from the Current Population Survey from the Bureau of Labor Statistics on a statewide basis from 1990 to 2008, according to the abstract.
The study found that each one percent increase in unemployment rate correlated with an increase in the number of child maltreatment reports one year later.
The unemployment rate increased 9.8 percent in November, according to the U.S. Bureau of Labor Statistics.
"As the economy has gone down the state budget has obviously gone down, and they've cut many of the supports the state traditionally provides for children that are in trouble," said Sege, the head of the Child Protection Program at the BMC.
"So there's a level of support that stressed families used to be able to get that they can't any more."
The abstract also concluded that the rise in unemployment rates is harmful to both the economy and children, suggesting that the state should consider the unemployment rate when investing in child abuse prevention.
"There's a bunch of things that the state can do to really assist families that are in trouble, and those needs go up when the economy goes down and the state funding goes down for them as well," Sege said.
Wayne Ysaguirre, the president and CEO of Associated Early Care and Education, also noted that funding for parental aid usually declines in times of economic crisis.
Associated Early Care and Education is a not-for-profit organization that serves about 1,400 children in Massachusetts, providing childhood education services and other services for early education, Ysaguirre said.
"We've observed over the last couple of years just a real level of stress in a large portion of our families, and when we engaged them in conversation quite often it starts off with one of them [losing] their jobs," Ysaguirre said.
"So their distress level, and therefore their ability to cope, is reduced. Their stress level goes up and their ability to cope goes down."
He suggested that one of the best things the government can do is adopt a prevention strategy. He said that intervening prior to abuse is very important because the impact of child abuse if very hard to undo.
"Just knowing it's going to happen and thinking about how and where to intervene is probably a good strategy," Ysaguirre said.
The U.S. Department of Health and Human Services reported that children less than one year old were the most common victims of child abuse in 2008, while 1 to 3-year-olds are the second most affected age group.
The NCANDS also reported that about 1,760 children died from abuse or neglect in 2007, a rate of 2.35 children per 100,000.