The school year may be gradually (and painfully) coming to a close, but the women's tennis team shows no signs of slowing down anytime soon. Over the weekend, Boston University overcame two losses in the doubles matches to defeat Binghamton University, the No. 1 seed, and win its 18th straight America East title. The team is now headed to the NCAA tourney for the 13th straight year.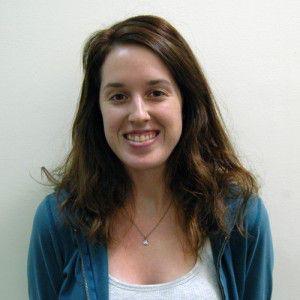 Considering the fact that BU isn't a school commonly associated with its tennis prowess, I think we can all agree that this is a remarkable accomplishment. Eighteen consecutive years atop the America East? Sounds like something out of the Yankees' playbook.
Here's some perspective on how long that reign is: the last time BU lost an America East title, I was still drooling on myself and wearing diapers, Kurt Cobain was still alive, and some guy named Tom Brady was a mere high schooler. Pretty crazy, right?
Think about what must fall into place in order for an 18-year dominance to occur, and not just in tennis, but in any sport. Among many other things, teams must have consistently stellar coaching, a steady influx of talent, no off-years, great leaders on the team every year, and, above all else, players willing to learn and collaborate toward bringing that championship home.
With Lesley Sheehan concluding her 26th year as head coach and many freshmen and sophomores emerging as team leaders, it seems as though BU has carved out a very effective formula for maintaining its dominance, because all of those things were exactly what was necessary during Sunday's match against Binghamton.
The team had lost two out of three doubles matches earlier in the tournament, but the girls gathered their composure and subsequently won four of six singles contests, rallying around their teammates for a come-from-behind win. Freshman Leonie-Charlotte Athanasiadis needed to win her match in order for BU to grab the title, and she came through, despite losing the second set in a tiebreaker. Talk about a flair for the dramatic.
Those comebacks have become a regular part of the tennis team's repertoire these days. In the America East semifinals, Monika Mical was down 4-2 in the third and final set when she rallied to give BU the victory, which propelled the team into the conference finals.
I've always thought that a team's ability to come back from a demoralizing deficit shows how far it can go in a championship run. Rallies like we saw on Sunday against Binghamton are an extremely rare capability in teams, especially in an individualistic sport like tennis that requires every single member to perform flawlessly.
Winning matches during a title run is already hard to accomplish, but it becomes even more challenging when the team's back is against the wall and a loss will cripple its effort.
That difficulty was multiplied even further in BU's case, thanks to Binghamton's seven-match winning streak going into the America East title match. The Bearcats also had the benefit of being the No. 1 seed in the tournament and had already defeated BU earlier in the season, meaning they had a tremendous amount of momentum on their side.
BU must have considered all of these factors before the match, but it's a testament to the team's talent that they weren't rattled by Binghamton's string of success. That composure was on display during the conference semi-finals, and it's also exactly what everyone saw during the tournament finals: a group of girls who refuse to be defeated, even when the odds say they should give up.
That exceptional ability to force a comeback should give this team a source of poise and strength during the upcoming NCAA tournament, which will present an entirely new set of challenges for this team. BU will learn who it plays during an NCAA selection show, which is being held today at 5 p.m. on NCAA.com for all of you tennis fanatics out there.
Previous NCAA selections haven't been too kind to the Terriers. In the 2009-10 season, much like this year, BU defeated Binghamton in the America East finals and received a berth in the NCAA tournament. Their luck ended there, however, as the opponent they were scheduled to face was University of Miami, the No. 11 team in the country. They lost that match, 4-0, and went home early.
Miami is slightly lower in the rankings this year (No. 27), but talent still abounds in every team in the Top 20, and considering that BU is emerging from a small conference, they will undoubtedly be facing a tough opponent.
It will be a tall task for BU to compete with the University of California, Los Angeles' and Stanfords of the college tennis world, but if they can keep this up, they can run with anyone. Who knows, maybe they'll pull off a comeback for the ages and shock everyone. Regardless, here's hoping the memorable season continues.