Quick! Everyone review your human sacrifice manuals and prepare your houses for air assault via locust. I'm not quite sure what we did to anger good ole Zeus, but apparently the apocalypse is upon us. I mean, what other explanation is there for the fact that our Jesuit brothers down the street are pulling the strings in the latest installment of the never-ending conference realignment saga?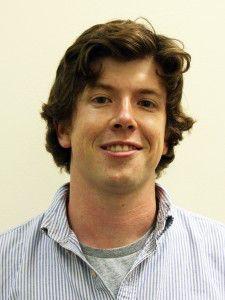 As a native Bostonian, I've built up a pretty heavy tolerance when it comes to the arrogance that tends to seep out of Chestnut Hill. For as long as I can remember, Boston College has had this inexplicable, holier-than-thou approach to . . . well, everything.
We get it. Flutie was the man, and you guys were like six spots higher than us in the U.S. News rankings. Congratulations.
Unfortunately, that Hail Mary fell into Phelan's arms 27 years ago, and the rest of the country still thinks you're the most overrated school on the East Coast.
So, please do everyone a favor and stop pretending that BC was your first choice. It's unbecoming. You can admit that you didn't get into the University of Notre Dame. There's no shame in that.
Now, that being said, I can actually understand the cockiness from the students. As unfounded as it may be, it's part of the college experience. Plus, it's not entirely their fault that they've been brainwashed into believing that they go to Stanford University-East.
However, what I can't stomach is that same elitist attitude emanating from their athletic director.  As the head of the athletic program and spokesperson for the university, it is Gene DeFilippo's job to stay grounded. Unfortunately, it appears as if he has lost all touch with reality.
Somewhat lost amongst the reports of Texas Christian University to the Big 12 Conference and a possible Missouri move to the Southeastern Conference, was the emerging back-story regarding the recent expansion of the Atlantic Coast Conference.
A few weeks ago, the University of Pittsburgh and Syracuse University announced that they would both be leaving the Big East Conference in favor of the tobacco-filled pastures of the ACC. Given the uncertainty surrounding the lifespan of the Big East, it was a move that was shocking in timing, but not in outcome. At first look, it made sense for all parties involved.
Pitt is a brand name university with solid athletics from top to bottom. Its football program is more than respectable, and the fact that they play their home games at Heinz Field is a nice perk.  It also lays claim to a top-20 basketball program led by up-and-coming coach Jamie Dixon.
The same was true of Syracuse. Undoubtedly an elite academic institution, its location also expands the conference's reach into the northernmost part of the country. While their football program has been down of late, the tradition is there, and the basketball program is one of the nation's standard-bearers. It was a slam dunk, so to speak.
However, shortly after the move, the University of Connecticut became unabashedly vocal about what they regarded as a big-time snub. They wanted in too, but apparently the powers-that-be in the ACC did not even extend the offer.
Now, the complaint alone is reason enough to raise an eyebrow. According to conference representatives, there were three criteria that were addressed while considering potential schools for inclusion. These were, in no particular order: football prominence, basketball prominence and a location in the Northeast.
Seeing as how UConn was coming off a Bowl Championship Series bid in football and a national championship in basketball, one would be hard pressed to find a school that was a better fit. In fact, according The Boston Globe, the majority of the ACC came to the same conclusion.
However, it was BC and DeFilippo that put their foot down and black-balled the Huskies.
To anyone with even a passing knowledge of BC's past record, this shouldn't come as a shock, but in a pseudo sucker punch to the entire state of Connecticut, DeFilippo does not even attempt to deny it.
"We didn't want them in," he said. "It was a matter of turf. We wanted to be the New England team."
Wow. Apparently they don't stress sharing at parochial schools.
The ADs at the University of North Carolina, Duke University and North Carolina State University could practically play a game of three-way catch from their respective campuses, yet the mere thought of a conference foe residing an entire state away is too much for DeFilippo to handle.
Clearly, he feels that the BC holds a significant recruiting advantage in being the only ACC representative in New England. While said stranglehold has brought the program limited success on the field, it is still a luxury that DeFilippo seems vehemently unwilling to give up.
So, once again, and as always, BC finds itself defined by its abundant insecurities. Some things never change.
As a result, UConn may shortly find itself left out in the cold without a home, while BC resides comfortably entrenched in mediocrity.
I always knew that Catholic guilt was a sham.