Boston University students said they feel unsafe in going about their day after the third armed robbery in the Brookline area that occurred on Friday, fewer than two weeks after BU students were robbed on Thorndike Street.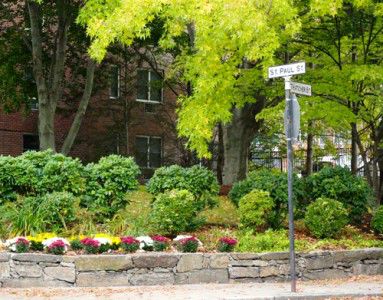 The third robbery occurred at about 5:15 p.m. on Friday at St. Paul Street and Thatcher Street in Brookline.
The BU Alert Service described suspects as three black males between the ages of 13 and 18, one of whom showed a handgun, dressed in grey, white and red sweatshirts.
The BU Police Department and the Brookline Police Department were unable to offer any further details at the time of print.
The victim, a recent college graduate, is unharmed, according to the Brookline PD's blog.
"Certainly, if they say there was a weapon involved, that's extremely serious and concerning, and more concerning because it's in the daylight," said BU spokesman Colin Riley.
A similar incident occurred on Sept. 25 at about 5:15 p.m. at Egmont Street and St. Paul Street, where three BU students were the victims of another armed robbery.
The suspects were three black males, one wearing a blue sweatshirt and one wearing a red sweatshirt, and they showed a black handgun.
Just two days before, two BU students had their cell phones and wallets taken at about 2:55 a.m. on Thorndike Street in Brookline.
After the second armed robbery, the Brookline PD added more patrols to the area.
Riley said the BUPD has also responded to both crimes by increasing patrol along Commonwealth Avenue, continuing to search for suspects and keeping students updated on recent incidents.
Riley recommended students stay safe by remaining alert, traveling with others and avoiding distractions like headphones while walking.
"People should be aware of it, and they should make sure they take appropriate steps to protect themselves," he said.
BU students who live in the area of the Brookline robberies said they were surprised and nervous about the recent string of armed robberies.
College of Fine Arts sophomore Annabel Steven, who lives on Egmont Street at the corner of St. Paul Street and Thatcher Street, said the victims of the robberies, one of which happened right outside her window, appear to be random.
"It doesn't sound to me like they're targeting anyone specific, it's just whoever happens to be around," she said.
Steven said the following few days, she made a point not to walk home alone, although that is difficult to do with her schedule.
"It's hard to always line everything up so you're not walking home alone," she said.
College of Communication junior Chris Roewe, a resident of Egmont Street, said the cases are very similar and some relation is likely.
The locations, he said, are also very close to one another.
"You can literally see where it happened from the last location," he said. "It's so close. It's a block away."
Although he said he feels safe where he lives on Egmont because people are almost always near him, Roewe said he was surprised at the timing of the incidents.
"I'm surprised that somebody would go out in daylight and do this kind of thing," he said.
CFA sophomore Kaela Shaw, who also lives on the corner of St. Paul Street and Thatcher Street, said she is a little disappointed with security from the BUPD, Brookline Police and BU in light of these incidents.
"I understand that we live in a city and that these things happen, but the fact that it's happened three times and they have unsuccessfully been able to find these people makes me very nervous," she said.
Shaw said one of the reasons she moved to Brookline is because she thought it would be safer, but she said she is currently afraid to walk alone down the street to the local CVS in daylight.
"I just hope that they can find these people so that we can make this community a little bit safer," she said.