In the latest development of Northeastern University's transformation of the Greater Boston YMCA, Northeastern and the Massachusetts Housing and Shelter Alliance have agreed to reserve 67 units of the YMCA's Hasting Wing, recently sold to the university, for low-income Bostonians.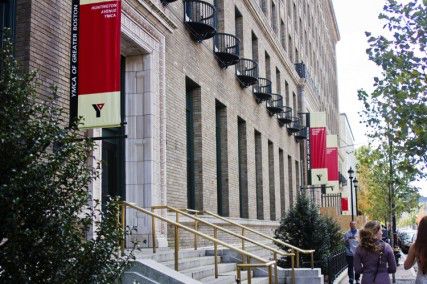 The deal, brokered by Boston Mayor Thomas Menino, keeps intact the Massachusetts Housing and Shelter Alliance Cardinal Medeiros program, according to a press release from the mayor's office announcing Northeastern purchase of the Hastings Wing on Wednesday.
"Essentially it [Cardinal Medeiros] is a program for people who are on the recovery track who were homeless before coming in," said Joe Finn, executive director of MHSA.
Northeastern granted a 20-year lease to the program, which is located in the Hastings Wing of the YMCA and in its 20th year of operation, granted to continue transitory housing.
"It [the program] is geared toward those folks who are coming out of some type of treatment who have had a history of homelessness who are really trying to stay free from their addictions," Finn said. "That's what is really the heart of this program."
Menino deserves a lot of credit for coordinating the deal, Finn said.
"I am pleased that the 20-year lease will allow Cardinal Medeiros Program to continue to provide services to the some of our most vulnerable citizens in the Hastings Wing of the building," Menino said in a press release.
Northeastern's purchase of the building does not change the program very much, said John Tobin, vice president of City and Community Affairs at Northeastern.
The only big difference is that MHSA's new landlord is Northeastern, Tobin said.
For the next 20 years, the MHSA beds are protected, Tobin said.
This means if circumstances arose where the beds had to be moved, Northeastern would now be responsible for relocating them within the Fenway neighborhood, he said.
The announcement is the latest development since Northeastern bought the Huntington Avenue Northeastern YMCA building, a process that has taken years and faced fierce opposition.
Phoenix Properties will transform the YMCA building into a 720-bed residence for Northeastern undergraduates, according to Northeastern News. The cost to transform the YMCA will cost $75 million, and while dormitory was originally slated to open in September of 2013, construction could take longer.
Northeastern students had mixed reactions to the notion of living in close quarters with Cardinal Medeiros participants.
"If I did live there I would probably feel a little bit more uncomfortable if I knew about the program," said Northeastern freshman Jon Gray.
Rachelle Valdivia, a Northeastern sophomore, said Northeastern should make more students aware of this program.
"This information should be made more public to Northeastern students," Valdivia said.
Tobin said there is no need for student concern.
"They're [students and members of the program] on separate floors," he said. "We have RAs on those floors, NUPD has jurisdiction over that building as well. Those safety measures were put in place a long time ago, and I can tell you that it has never been a problem."
Still, Gray said, the move might be unfair to Northeastern students.
"I agree with the moral mentality of the program, but not necessarily with the method," he said. "I agree that it is a good thing for them [Northeastern] to do, but at the same time I am kind of divided because it may infringe on the kids who are paying $50,000 a year to go here."