It's a brave new world for James Bond and MI-6 in Sam Mendes' explosive 23rd edition to the Bond collection, but we expect no less from the man whose directorial debut was American Beauty.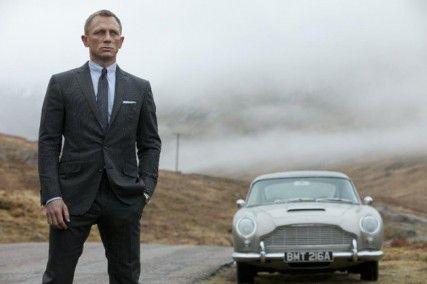 In this round, which released on Friday, Bond (Daniel Craig) must retrieve a hard drive containing the identities of all MI-6 agents from a crazed and hell-bent former agent, played by Javier Bardem.
To put it simply, Skyfall is the best Bond film to come out in the last 20 years because it injects us with the action of a traditional James Bond and also dares to take us deep into e0motional terrain no other Bond film would think to tread. But after 23 films, how is this franchise still certified fresh?
Usually, Bond is regarded as force — tasked with making the difficult decisions no other man can make, or achieving some physical endurance test not even RG3 can achieve (despite what those Gatorade commercials say).
Usually those decisions and physical action sequences involve saving the "Bond Girl" or saving the world. And because he's James Bond, he cleverly figures out a way to have his cake and eat it too, but not without some personal sacrifice to illustrate the ultimate difficulty of leading his exhilarating lifestyle.
So there you have it. The precious Bond formula we crave every few years. Because the general outline of each film is rigid, fans usually ask, "Is James Bond his real name or is it a pseudonym coupled with the 007 designation? Is each actor just a face on an enigmatic character?" Skyfall succinctly answers that question with a staunch, "No."
Bond is a vulnerable human personality with a mother and father, just like every other human being in the world. Essentially, executives found a model of character that worked with Sean Connery and except for a subtle nuances, the studio has been trying to recapture that magical charisma that charmed audiences around the world.
However, thanks (in part) to Daniel Craig, the character of Bond received a reboot with a grittier, more wholesome character in 2006's Casino Royale. Skyfall successfully expands upon this newfound wholesome dimensionality thatQuantum of Solace couldn't wrap its head around.
The film also conquers themes involving the pain of getting older in a younger world, and the effects of alcoholism and sacrifice for the sake of duty. Javier Bardem and Judi Dench (as M) deserve critical acclaim for their respective roles. Bardem captures the viciousness of Heath Ledger's Joker and the cunning intelligence of Hopkins' Lecter.
He is already in with the top three Bond villains of all time. On the good guys' side, Dench brings the independent mother-like qualities of M to life while embracing her subtle vulnerability.
Also, we cannot forget the crooning theme song from Adele that rivals the best Bond theme songs from icons like Paul McCartney and Carly Simon.  Overall, Skyfall does an excellent job of playing off the old formula while demonstrating an ability to evolve to the new century. This is a must-see.