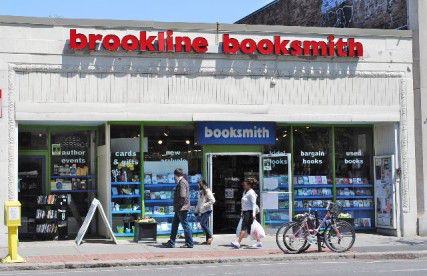 Competing with hundreds of large corporate retailers throughout Boston, many of the city's small businesses started the shopping season with incentives to garner support for the local stores that add character to the community.
Small Business Saturday, established in 2010 by American Express, accelerated sales for brick-and-mortar shops in the Hub in 2012.
Although wedged between Black Friday and Cyber Monday, two major shopping days for box retailers and e-commerce sites, small business owners still reported higher customer turnout for not only Saturday, but the weekend overall.
Although there was a general uptick in revenues, some small businesses fared better than others during the weekend.
Melanie Blood, an employee at the Jamaica Plain jewelry and crafts shop Fire Opal, said sales have been steady.
Fire Opal caters to a niche community that supports handmade goods, Blood said.
"The economy is a little rough," she said. "People can certainly go to IKEA and buy something that's cheaper and mass-produced. But we've built a good relationship with some of our customers, those who are willing to pay a little extra for something a little more special made by all-American artists."
Blood said demand has not shifted partly because of the shop's prices.
"We can't promise sales the way big retailers can," she said. "But we do our best to support our artists."
Other shops saw bigger turnouts throughout the weekend.
"We had a great day yesterday, even during Black Friday," said Chris Pond, manager of Boomerangs, a nonprofit thrift store in Jamaica Plain.
"Customers around the area definitely made more of a conscious effort to come by this weekend," he said.
Pond also said that during the shopping hustle, consumers were aware that they were contributing to a good cause. Purchases at Boomerangs locations go toward helping HIV/AIDS victims in Massachusetts.
He said finding patrons is not difficult to do in Jamaica Plain, but other locations, such as West Roxbury, were more difficult to please, especially with large retailers closer by.
American Express offered a $25 rebate to cardholders who registered online for Small Business Saturday to spend at participating businesses.
Matheus DePaula-Santos, a manager at Eureka!, a puzzle and board game shop in Coolidge Corner, praised American Express for putting forth such incentives.
"It [the campaign] didn't really put any money out of our pockets, and it gives consumers the liberty and the means to buy," DePaula-Santos said. "I'd say that's a win-win, especially on a weekend when they're in the mood to shop."
Peter Win, an assistant manager for Brookline Booksmith, said that although American Express provides great incentives for reluctant local shoppers to purchase items, other factors affect business as well.
"We have a great history, a great location and we hire people who have worked here for a long time and know how to keep the business going," he said.
Turnout for the Booksmith was high that weekend, and many customers toting American Express cards were fully aware of the Saturday campaign, he said.
Win also said he expects a steady increase in customers as the holidays near.
"There's been an increase in awareness of small businesses and what they can give to the community," Win said, "but this is just the start of the holiday season."