When Laura Adams, a sales associate at Second Time Around in Brookline, asks customers if they would like to use a plastic bag, half of them decline.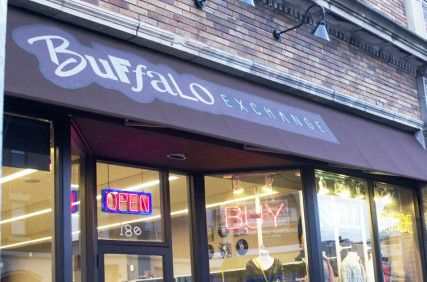 "People usually come in with backpacks or purses," she said. "You can put a shirt in your purse, you know? It can work."
The store is one of many in Brookline that will have to adhere to a new ban on non-recyclable plastic bags that takes effect in December of 2013. Brookline town meeting members voted 142 to 153 in November to ban non-recyclable plastic bags for retail establishments larger than 2,500 square feet, pharmacies with at least two locations in Brookline and supermarkets with annual gross sales of $1 million.
But the attitude of people in Brookline stores might mean stores will not have a problem discontinuing the use of plastic bags.
Adams said all the employees at Second Time Around in Brookline try to conserve plastic bags by asking customers if they need them, even though the manager has not made that store policy.
"I see people going to CVS and Walgreens and they all walk out with plastic bags," Adams said. "They must go through so many bags."
In Allston, one store voluntarily embraces the move to go bag-less. Buffalo Exchange stores nationwide stopped giving out plastic bags in the fall after the company stopped ordering the bags, according to a November press release. The store offers a bag made of recycled soda bottles for $2.
"Eventually plastic bags will become such a nuisance that they will not be allowed to exist in most places anymore, and people need to find alternatives," said Kerstin Block, president and founder of Buffalo Exchange. "We can go to paper, but paper is also hard on the environment."
When the company stops using bags entirely, including at the Allston store, retailers throughout the country in states that have not already banned polyethylene can expect to save a combined 350,000 plastic bags, according to the release.
Block said many places in the Southwest have already outlawed plastic bags.
"We say this all makes really good sense," she said.
As Buffalo Exchange voluntarily gives up plastic bags, stores such Simons Shoes in Brookline plan to comply with a mandatory ban and move away from polyethylene bags to more eco-friendly alternatives.
"Our boss has been talking about switching to biodegradable bags," said Kenny Jahan, a Boston University College of Arts and Sciences alumnus and Simons Shoes associate. "They degrade in something less than a year."
Other retailers in Brookline are not as ready for the shift from polyethylene bags.
Edith Dovek, an associate at Israel Book Shop on Harvard Avenue, said he advocates for plastic bags because of their durability.
"Most of our business is using plastic bags," Dovek, a Brighton resident, said. "I'm not sure if we can switch because I don't think paper is strong enough for our merchandise."
She said she does not know how to begin considering alternatives and needs to know the new regulations before she begins researching.
Morgan Keenan, a BU College of Communication alumna and Simons Shoes associate, said the store should not be affected by the ban because many customers opt out of plastic bags already.
"A lot of people show up with their own reusable bags anyway so it's not too big of a change for us," Keenan said. "Everyone here is pretty earth-conscious, more so in Brookline than other areas in Boston."