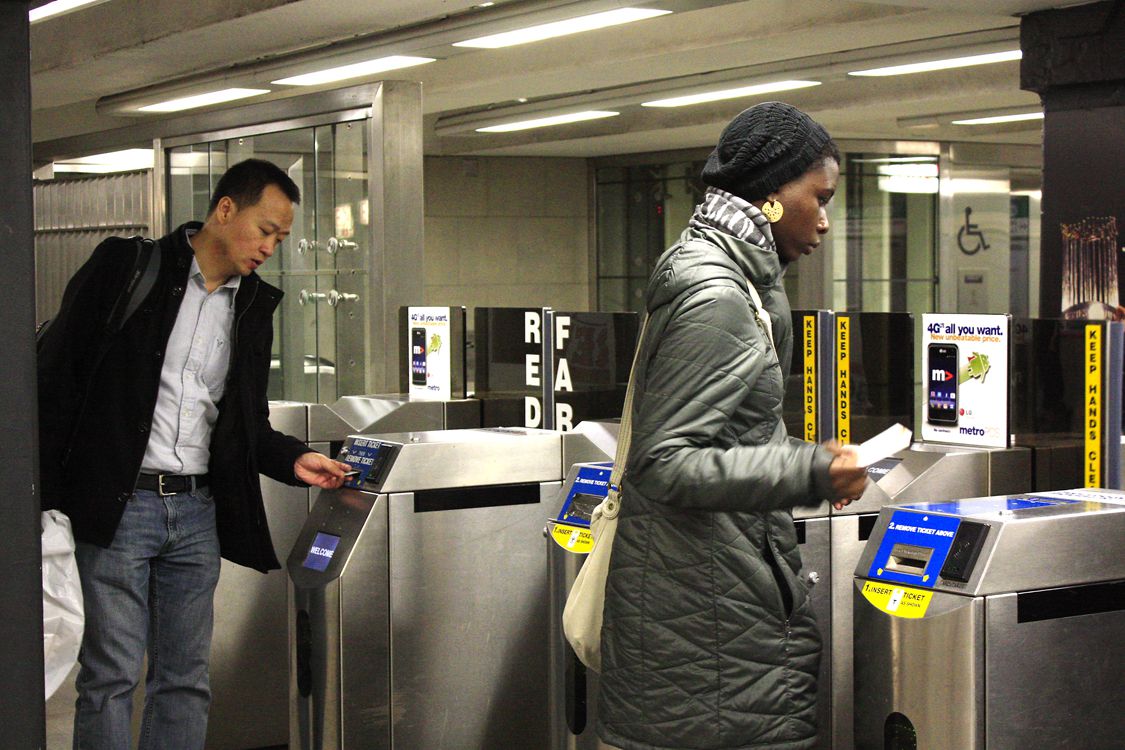 Although overall crime committed in the Massachusetts Bay Transportation Authority system has diminished, the MBTA reported a 40-percent increase in the number of citations given for fare evasions in 2012.
MBTA transit police officers issued 4,753 citations in 2012, compared to 3,428 in 2011, MBTA officials said.
Transit Police Superintendent-in-Chief Joseph O'Connor said the evasion fine has also increased.
"On July 1, the fine for fare evasion was increased from $15 to $50 for a first offense," he said. "And we felt that, at that time, it was a good time to put more resources into the issue, which resulted in a 40-percent increase in the number of citations."
The MBTA instituted "Operation Fare Game" in July 2012 to crack down on fare evaders. O'Connor said the MBTA Transit Police Department's increased efforts were influenced by customer demands. He said customers complained about an inordinate number of fare evaders at a public meeting in November.
"Last year during the fare increase hearings we heard loud and clear from customers that they had observed people fare evading and their displeasure with that," O'Connor said.
O'Connor said most Bostonians believe fares should be fairly enforced.
"The vast majority of people realize the importance of public transportation and fares are part of the funding source for the MBTA, and that anyone that truly cares about public transportation would not be involved in that type of campaign," O'Connor said.
A number of customers said they are happy the MBTA Transit Police Department is cracking down on fare hoppers.
Aurora Case, a frequent rider of the T, said she was annoyed by the number of people who do not pay for public transportation.
"It never really seemed fair to me that some people would just circumvent the rules like that," she said. "I am glad the MBTA Transit Police have started to go after fare hoppers more. It makes me feel like I'm finally being rewarded for following the rules."
Jennifer O'Neill, 37, a Boston resident that rides the T to work regularly, said she agrees with the increased penalty for evaders.
"It is a good thing that they raised the fine," she said. "Especially since the fares went up. I don't want to be paying more when someone else isn't paying anything."
Despite the increase in fare evasions, the MBTA reported a significant drop in crime in 2012.
The crime statistics, released Tuesday, showed an 11-percent decrease in serious crimes, which include homicide, rape, aggravated assaults, robbery, auto theft, burglary and arson.
MBTA Transit Police Chief Paul MacMillan said the decrease was promising, but improvements still need to be made.
"While we have had success in decreasing overall theft, bicycle theft continues to be a concern for us," MacMillan said in a press release.
"We continue to conduct awareness campaigns and the MBTA continues to construct pedal and park areas to better secure bicycles. As more and more bicycles are used by our passengers, we will continue to focus on
this issue."