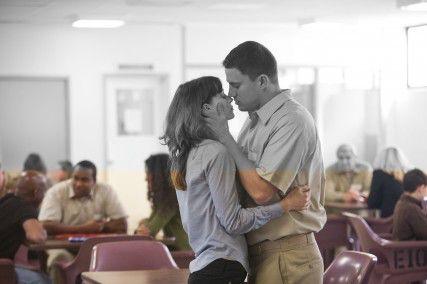 There may be no one person more responsible for the rise of the independent movie scene than Steven Soderbergh. His landmark feature Sex, Lies, and Videotape was an effective psychological thriller, because it constantly surprised with the "magic" possible in filmmaking.
It redefined the playful, synthetic Hollywood ideal into more raw and intimidating filmmaking.
His focus was on human transformation in front of the camera, a sort of King-Lear undressing without the physical hyperbole. For many of the women that stepped in front of the camera in SLV, any feelings of vulnerability dissolved into liberation and unfamiliar enlightenment.
Soderbergh's self-professed final feature, Side Effects, seems to be further evaluation of the relationship between intimacy and human emotion. How are we supposed to find happiness or love? If both require genuine emotional connection, what happens when those ends misfire? In the 21st century, are antidepressants the answer for those who find life "hopeless?"
The drama of Side Effects surrounds the psychological path of Emily, played brilliantly by the appropriately enervated Rooney Mara. She is a sweet and seemingly loyal wife to Martin (Channing Tatum), who has just been released from prison for insider trading. We soon learn that federal agents arrested Martin at their very wedding reception and so, in many ways, Emily and Martin are still newlyweds learning to live together. Yet, the issues of trying to stabilize themselves financially and emotionally resemble struggles of a much older couple.
Martin is determined to get back to where "they were before" — a lifestyle that seems to be of a previous life altogether. He and Emily are presumably wealthier, healthier, and more intimate with each other. Composer Thomas Newman's (WALL-E, Skyfall) superb score perhaps most reveals the couple's new life. The score is eerily pleasant and its lyric-less rhythm suggests much has been left unsaid about the nature of their relationship.
Days after Martin is released, Emily survives a suicide attempt in a parking garage. She begins seeing Dr. Jonathan Banks (Jude Law), the psychiatrist who treats her at the hospital, for treatment of depression. He prescribes her a series of medication, but each seems to bring on many unappreciated and strange side effects. As the title of the film suggests, these repercussions extend beyond Emily's fractured mental state.
Unlike this year's Silver Linings Playbook, Soderbergh sees the mental health industry as a system that will invariably alienate patients and doctors, which occasionally results from personal vendettas between medical professionals. It is a bureaucratic and toxic environment that breeds manipulation instead of honesty, distrust in the place of comfort. At one point, Banks becomes involved in a highly lucrative consulting job with a new antidepressant, which allows him to entice patients with free prescriptions while he collects a sizeable paycheck.
Though Soderbergh's critique of such practices seemed educated — while also adding entertaining suspense — I found it too wise for its own good. The depressed patients may suffer from self-identified hopelessness, but there is no "silver lining," no hope for the perpetually sick.
For Soderbergh, we are a people who constantly manipulate and lie. There is nothing in the film that suggests we should behave differently, or even worse, that we are capable of behaving differently.
Although this pessimistic attitude is wrapped around some entertaining plot twists and turns, there should have been contradiction in the film for Soderbergh's sentiments to hold any value. We are never given the chance to opine on the medical industry, and more importantly, on the validity of our own relationships.
I wish that Soderbergh had found some beauty in those naked human faces he first explored more than two decades ago to diversify Side Effects.