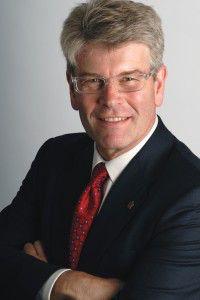 Tickets for Charity, a Boston-based fundraising company, will be expanding its concert and sports ticket sales nationally and to Canada by the end of March for the start of the upcoming Major League Baseball season.
"There's a tremendous amount of need in the world right now, and it's imperative that corporations or organizations focus on social impact," said Charles Veysey, vice president of partnership development for TFC. "We feel as if we've created a model that celebrates charitable giving and enabled consumers to support the charities they care about while seeing their favorite artists or favorite sports team."
The company works with more than 75 different performing artists, dozens of professional sports teams in all four major leagues and theaters and corporations to provide an opportunity for people to enjoy their favorite groups while also contributing to charities of their choice. TFC is partnered with more than 100 charities, according to the TFC website.
"The charities out there looking for money can no longer rely on looking for direct donations or dinners," Veysey said. "We help solve the really important problems in the world right now."
The Boston Red Sox Foundation partnered with TFC in 2006 and has received about $1 million in donations of charity. This money has gone to its cornerstone programs, such as the Red Sox Scholars Foundation and youth baseball programs, said Gena Borson, director of special events and development for the Boston Red Sox Foundation.
"In our partnership with [TFC], we harness the passion of our fans with the Red Sox tickets and raise money that way," Borson said.
Veysey said the company has attempted to align itself with charities representing a diversity of causes.
Jennifer Iselin, director of special projects at the Natural Resources Defense Council, said the NRDC has received more than $500,000 from TFC since it began working with the company in 2007.
TFC's contributions to NRDC began after singer-songwriter James Taylor designated the environmental group to be the charity to receive the money raised from his tour, Iselin said.
"I like TFC because it continues to grow and reach new audiences with the messages of different charities," she said. "It gives donors a choice of where they would like their money to go, and makes them feel good about it."
Berklee City Music in Boston is one group to which ticket-buyers can donate through TFC. They have received about $400 this year, said Bonnie Rosenberg, major gifts officer at Berklee College of Music.
"We do not get very much money, but we are delighted to have visibility at most," Rosenberg said. "It's welcome, it's appreciated. It makes a difference for Berklee City Music."
Veysey said tickets through TFC are sold at the same or a better price than other ticket-sellers, and can get customers access to premium seats, special offers and unique VIP experiences.
"It really harnesses the desires of consumers to give back while conducting everyday behavior," Veysey said. "We are sort of combining passions, people are very passionate about charity and about their favorite musician or team. If you can go see your favorite artists and donate to charity together, that's even better."
Wayne Larese, 62, from Westfield, said he found TFC through the Internet and has been buying tickets through the Boston branch for about three years.
"I wish more people would get involved with [TFC]," Larese said. "It's a great way to donate and get good seats for shows and hockey games."