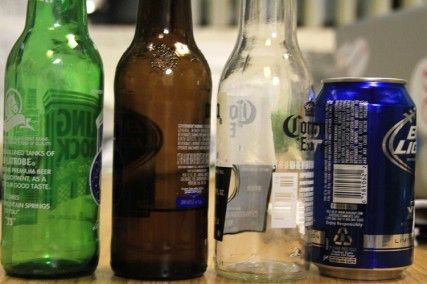 In light of recent alcohol-related incidents in the Boston University community, Dean of Students Kenneth Elmore and his office are looking to revitalize alcohol awareness and bystander training programs on campus.
Elmore said he is engaging in discussions with various student groups and organizations to determine how to best update the programs.
"We got together with a variety of folks from around the university, including people from the Sexual Assault Response and Prevention Center,  Student Activities Office and the BUPD [Boston University Police Department]," he said. "What we want to do is talk a little bit about alcohol education that could be more useful for people … We also wanted to get some ideas from students."
Elmore said his office will work with SARP officials through the rest of the spring 2013 semester and over the summer to expand and improve the current program, intending for it to be complete for the fall 2013 semester.
"I think these programs will be more for workshops in the fall, but we will test the program over the summer and continue our alcohol presentations at orientation," he said.
Current alcohol programs do not resonate well with students, Elmore said.
"Criticism that you will hear a lot about alcohol education — not just here, but in general — is that it is a bit condescending, a bit pedantic and doesn't take into account the real ways students socialize and the real social situations where students find themselves," he said.
Elmore also said the program needs to be adapted to fit BU more properly.
"In some cases, these programs may not take into consideration the urban nature of how we live here," he said. "For instance, you can get an alcohol program that talks about drunk driving and our students aren't normally driving. If anything, we should be talking about drunk walking, that is more of an issue that people should be mindful of."
Finding innovative ways to provide students with information about alcohol safety is a major priority of the updated program, Elmore said.
"One of the things that has to be on the table is frequency and ways that we can deliver the message that are different from just your standard lecture or workshop, and maybe to look for those ways to give info that may be different from anything you have ever seen before," he said. "We have to look at many different ways to deliver the message."
Several BU students said they agree that alcohol awareness programs need to be updated.
Zoe Cuipylo-Watkins, a College of Communication sophomore, said she believes increased access to information is the best way to reach students.
"I agree with their current program to try and make people more knowledgeable," she said. "I think it is much better to provide people with information rather than punishing them. This way they can make their own well informed choices."
Chan Park, a College of Arts and Sciences junior, said he believes BU's alcohol awareness programs have been fairly successful.
"We have had our incidents here," he said. "But there have been relatively few, and I think in general a lot of students at BU make good choices about drinking."
COM sophomore Kim O'Connell said there is room for improvement within the university's policies and programs.
"I really don't know the best way to educate students because no matter what you say, they are going to drink," she said. "I think the current policy is if you call 911 for a friend, then you can get in trouble, which can be dangerous and has clearly happened this year. I am not saying BU needs to condone drinking, but this needs to change."
Chris Lisinski contributed to the reporting of this article.