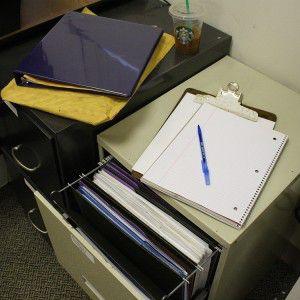 BU students share their summer internship experiences in the debate on paid versus unpaid internships
Interested in taking on a summer internship to help determine her career interests, Sara Arnold, a College of Communication senior, began her search using the Boston University CareerLink assuming all of her options would be unpaid.
"I thought I didn't need to be paid because most internships aren't paid these days, so I made the commitment to The Echo Nest, a music technology company in Somerville, for the whole summer," Arnold said.
Many students take on these internships to learn new skills, to put something on their resume or to acquire future recommendations without expectations of monetary payment. However, the debate about paid internships was brought up this summer in a lawsuit against Fox Searchlight Pictures. On June 11, a U.S. district judge reinforced a federal law saying that interns deserve a paycheck when performing the work of a regular employee.
However, this debate rarely appears in the form of a lawsuit because interns have many reasons not to sue, such as receiving a recommendation after the internship is over, said Professor Michael Harper, who specializes in employment discrimination law at BU's School of Law.
"If students sue, there's a black mark on their records," Harper said. "Interns are there for their resumes and the experiences, so they're not going to sue. However, these suits may have been a hint to employers that it's time to treat their interns better."
Though students may not prefer unpaid internships, they are legal if the primary benefit of the internship is for the student, according to the U.S. Department of Labor guidelines.
"The big question for students who are concerned is, who is the primary beneficiary," Harper said. "The bigger problem with unpaid internships is that they take away work from people who need paid jobs for their livelihood. Employers are getting work for free, which is enabling them to not pay someone else for valuable work."
However, many BU students said they are focused on the larger benefits of their internships, since these positions are only temporary.
Additional benefits
After beginning her unpaid internship at The Echo Nest, Arnold also found a paid internship at Editbar, a small creative editorial company in Boston.
At Editbar, she was part of a small team in a picturesque office on Newbury Street — and a salaried employee. In between practicing new skills using Final Cut editing software, she engaged in fairly typical intern duties, including picking up lunch and taking care of clients for meetings.
"I got a lot more out of the paid internship at Editbar," she said. "I learned how production goes and how a pitch meeting worked. I learned that I liked small offices. I learned a lot about the type of work I want to do — producing television or commercials and it pointed me in a clear direction about where I should look for work, or at least what sort of office I should be looking for."
Bobby Patrovic, a College of Arts senior studying international relations and minoring in business, took an unpaid internship at U.N. Global Compact in New York City over the summer because it combined his two academic interests and gave him the chance to see what type of job he might want after he graduates.
"Everyday I was doing really interesting things — and things that integrated my two academic interests," he said. "It was a really rewarding experience especially considering that this is something I want to go into."
Working at U.N. Global Compact, Patrovic was able to get hands-on experience with projects that coordinated company leaders with corporate social responsibility, though he still completed typical intern duties, including creating Microsoft Excel spreadsheets.
"I was always treated as part of the team, they gave me hands on work, and I saw the product of my work," he said. "It was really rewarding to see my work being used for their larger goals."
In addition to testing out a future career, students look for the opportunity to add experience to their resumes and to see how different types of organizations or companies work.
What sort of internship could you do that involves your women's, gender and sexuality studies minor? That's the question Samantha Levy asked as she sought an internship with Planned Parenthood of Northern New England in Portland, Maine. As a junior in CAS studying psychology, Levy said she was interested in incorporating her minor into her internship experience.
"Having an internship at Planned Parenthood was a natural idea," she said. "They have a lot of name recognition that could help with my future endeavors. I think this would be a strong thing to experience when people ask me what I would do with a women's studies minor."
Levy's title was Grassroots Organizing Intern, in which she spent her summer doing policy-related work and helping with table events. A big part of her job was to destigmatize Planned Parenthood and to explain to people the breadth of health services it provides for women — with only 2 percent actually being abortion services.
She also worked on getting a patient safety zone approved by interacting with the local government.
"It was helpful for me to get a look at non-profit work," Levy said. "I've done other things before, but I was never this intimately involved. Now I know how they really work, how happy their fulltime employees are and I have had my eyes opened to the real issues that could happen in small-town Maine. It feels good to see that the work that I'm doing is affecting my hometown."
What about the money? 
Michael Abed, a College of Engineering senior, interned with Akamai Technologies in Kendall Square working on his own project writing software.
"It was well paid, I don't think I would have taken the internship if it wasn't," he said, acknowledging that most of his peers studying engineering typically get paid internships over the summer. "I couldn't live in Boston for the summer without being paid."
Patrovic took his internship because he was more interested in the idea of the U.N. collaborating with the private sector to help create a better world than in getting paid.
"I think everyone looks for a paid internship, but with a goal like this, it was easy enough for me to take on an unpaid internship," he said. "It was something I was interested in and it was an unreal experience. It really helped me going into my senior year to carve out my ideas about what I want in the future."
Though the internship at Planned Parenthood was unpaid, Levy said it was not a major issue for her either.
"I was in it for the experience and to learn and to have some technical experience in the field that I might be interested in in the future- — whether or not I was paid," she said. "I think only one of the 10 internships I applied to was paid."
Before Arnold started her paid internship, she said she would have had to find a nighttime job in either a restaurant or a store to make some money.
"I had to stay in the city for the summer and it's not like there is free housing," Arnold said. "It's not feasible for me to spend my days doing something and to be unable to live off of it. It can't be the mindset of the working world to have young people be overworked and underpaid. That's not fair to us, and I needed to tell myself I am a valuable worker."
After her experience at Editbar, she feels that she is more productive and confident in her work knowing that she is able to make a living off of it.
"I don't think I would ever take an unpaid internship again," she said. "Once you're in a place where they respect you and enjoy having you around and involve you in the process of their work, I feel that I can't not get paid."
Arnold said that when she tells other people — especially her peers in COM— that her internship is paid, they are shocked.
"It's definitely not the norm," she said. "Most of the internship postings on CareerLink in COM are unpaid. It's a terrible cycle. You can't make college kids give free contributions to the working world while we're swimming in student debt."
After graduation 
According to the National Association of Colleges and Employers 2013 Student Survey, students who had completed paid internships had a distinct advantage in receiving job offers over their peers who had experienced unpaid internships or who did not intern at all.
The survey showed that 63.1 percent of paid interns received at least one job offer after they completed their undergraduate degree. Only 37 percent of unpaid interns got an offer, which is only 2.2 percent higher than those who had never done an internship. Paid interns also averaged a starting salary of approximately $16,000 more than those with unpaid internship experience.
Despite these statistics, which represent students from all fields, BU students said they feel that their internships, paid or unpaid, made them more aware of what they are looking for after graduation and more confident in entering the workforce as a valuable employee.
"I've interned the past three summers and while I was abroad — throwing yourself into a new environment is invaluable," Patrovic said. "I do feel more ready for the workforce and confident in finding a job. As much as I'm excited and nervous for senior year, I definitely feel more confident in having consistently done internships and putting myself in different environments."
Patrovic said that BU places an emphasis on the value of internships and networking.
"It's not only the experience, but also the connections you make, both social and professional, that are really invaluable," he said. "That is really where my internship [at UN Global Compact] really exceeded my expectations."
Levy said through her internship, she was able to network and now has something to bring up in conversations with future employers or connections.
"The name recognition is really going to work in my favor," Levy said. "People know the name and know what it's about, especially in the fields that I think I may go into to pursue my interest in women's studies."
Though Arnold said she did not initially seek paid internships, since she was more interested in an experience that she could learn from, she has since changed her mind.
"In the end, I changed my mind completely," she said. "If I'm not getting paid, I don't have the same motivation. If you're doing things for the benefit of a company, even if you're learning in the process, you should get some sort of recognition."