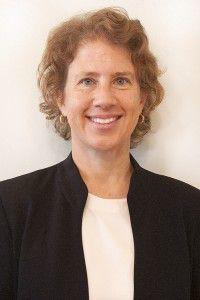 Boston University President Robert Brown has chosen a replacement for the BU's top legal advisor, who is stepping down from his post after 26 years of service, officials said.
BU legal counselor Erika Geetter is set to replace Todd Klipp as vice president and general counsel of BU's Board of Trustees on Oct. 1, BU spokesman Colin Riley confirmed. Klipp will continue to oversee the Office of Trustees as well as the BU Athletics Department, Equal Opportunity Office and Office of the Vice President for Administration Services.
"The university is extremely fortunate to have had the services of Todd Klipp through these years," Riley said. "He's been an outstanding general counsel and provided a firm hand through some challenging times, like the search for the new university president."
Geetter's duties will include overseeing all legal matters handled by university and outside attorneys, Riley confirmed.
"Erika is someone who has been involved in working on these university issues for quite some time," he said. "She will be a great new legal counsel, essentially continuing the excellent work that's been done out of that office."
Geetter, who has worked at BU as legal counselor for 17 years, said she is familiar with the school as well as the field of higher education.
"I'll be advising the president and Board of Trustees on a myriad of different legal issues that face Boston University, as well as overseeing all of the legal work done by the university's attorneys within this office, and overseeing any work done for the university by outside counsel," she said.
Geetter said she will be working more closely with Brown's leadership team in her new position.
"The main difference in terms of what I will be doing, versus the job I've had here for a number of years is the closer working relationship I'll have with the president and the board," she said.
In addition to having worked with faculty, staff, and students at all levels of BU, Geetter said she knows the strengths of BU legal staff.
"I've seen the university go through a lot of changes and a lot of growth in a decade and a half," she said. "I know the institution and where we can make improvements … I know the strengths and abilities of the attorneys that work in the office, and know how we can use our talents to continue to provide excellent legal advice."
The Board of Trustees approved Brown's choice of Geetter for the next general counsel at the board's annual meeting last week. Brown faced a major decision, Geetter said.
"There were two choices [for President Brown]," she said. "One would be to do a nationwide search to see who was available, and the other was to look within the institution to see whether there's someone who is already familiar with BU who has the ability to step into the new role."
Beginning on Oct. 1, Todd Klipp said he will serve as senior vice president, senior counsel and secretary of the Board of Trustees.
"As senior counsel, I will be available to provide advice to and assist Erika and the other lawyers in the Office of the General Counsel on particular legal matters as needed," Klipp said in an email.
Klipp said he made the decision to retire from his current position for both professional and personal reasons.
"Over the last several months I became increasingly convinced that this was the right time — professionally and personally — for me to take this step," he said.
He said he believes Geetter will be excellent as general counsel.
"She is intelligent, experienced, … thoughtful, even-tempered and hard-working," he said. "I have no doubt that the office, and the University, will be in excellent hands with Erika as general counsel. We could not have done better."