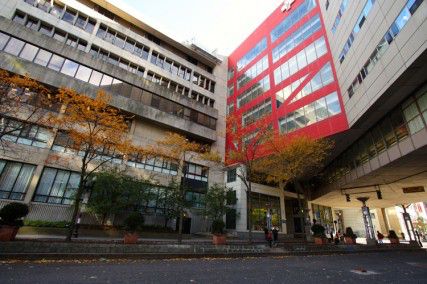 Massachusetts hospitals have earned the second highest ratings in the country for patient safety, coming in second only to Maine, according to ratings from the Leapfrog Group released Wednesday.
Of the 63 Massachusetts hospitals that were rated, 76 percent received an "A" grade on a scale from A to F, compared to a 32 percent average nationwide. Almost all scored hospitals in Boston were given an A, including Boston Medical Center and St. Elizabeth's Medical Center.
"Massachusetts, we've noticed for a long time, has had really outstanding hospitals," said Erica Mobley, spokeswoman for Leapfrog. "It's one of the few states where no hospitals have less than a 'C,' and most states have at least one hospital getting a 'D' or an 'F.' Because there are so many good hospitals there, the other hospitals have really stepped it up to meet that high level of performance."
Massachusetts General Hospital and Tufts Medical Center, the only Boston hospitals not to get an "A," received "B" grades.
Christine Baratta, spokeswoman for the Massachusetts Hospital Association, said the ratings are a good sign for the Commonwealth, but potential patients need to look at several sources before deciding on care options.
"These reports can be valuable, but the sheer number of reports and variation among them can also be confusing to individuals and the public," she said in a Wednesday statement. "To address these challenges, we suggest that interested organizations … collaborate on a common national framework for reporting on the quality and safety of healthcare rather than issuing sporadic, singular reports that differ in source data and methodology."
The ratings are based on the ability of hospital staff to keep patients healthy and avoid preventable errors, according to the Leapfrog website.
Mobley said there are two aspects to the score: process area and outcome domain. The former looks at systems and policies that hospitals have in place to prevent errors while the latter looks at the rate at which errors occur, she said.
Even though care centers in the Commonwealth are rated well, Mobley said patients should not solely focus on these ratings.
"We hope that people who are going to those hospitals will stop to ask what is their doctor and the hospital doing to keep them safe, and what are they doing to prevent more errors," she said. "We want people to get engaged with recognizing that hospitals perform differently in patient safety, and hopefully that will encourage those hospitals to make improvements."
Several Boston residents said they were proud of the area's hospitals and that many factors contributed to the high ratings.
"The fact that there are so many great universities that send really bright students to these hospitals is a reason they did so well," said Edward Gordon, 62, resident of Brighton. "Boston is such a center for brainy people, that I think that's half the battle, and that's one of the reasons why we have such great hospitals."
Wanda Velez-Jusino, 40, resident of Brighton, said the area's hospitals deserved their high grades.
"I love my doctors," she said. "They are very knowledgeable. I had a knee replacement and a rotary cuff surgery and they were done by the same doctor. He was absolutely amazing. He thought about things I never would have thought about."
Ray Bennett, 25, resident of Boston said city hospitals were good, but they did not give good all around care.
"When it comes to technical procedures and knowing how to help, they know what they're doing," he said. "There's no love there though. The nurses and staff do well, but the experience has been terrible. It's like they're physically there without really being there for you."