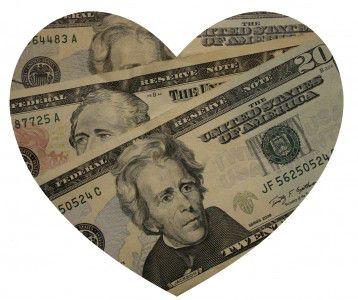 Valentine's Day is a spending holiday. The National Retail Federation's 2014 Valentine's Day spending survey said 54 percent of Americans will celebrate with their loved ones this year, which is actually down 6 percent from 2013. The average person is budgeting $133.91, with total spending expected to reach $17.3 billion.
The Daily Free Press's Chris Lisinski spoke with advertising professor John Verret about what part advertising plays in Valentine's spending.
DFP: Valentine's can feel like a completely commercial holiday, is this an evolution? Has Valentines become more commercialized in recent years?
John Verret: Valentine's Day became this romantic thing literally in the Middle Ages. Chaucer started a revolution about it and it's part of the history of Valentine's. But Valentine's Day has always been a commercial holiday in terms of candy and flowers and all that. It has become a much bigger commercial holiday but the concept of the commercialization of it is not something new.
Now people spend a heck of a lot more money on it. The revolution came when everything went online. Everybody emails you about Valentine's Day so they're making it pop a little more, but it's always been an advertisers season.
What industries really make a push on Valentine's Day?
The jewelry industry, candy industry, the hallmark cards or even now the e-cards, and women's clothing, lingerie, anything relating to romance. Restaurants make a big push at this time of year because they want to encourage people to take their girlfriend or their wife out.
This is a dead season. The automotive business always has a President's Day sale and it's not wrapped around Valentine's, but it's something to do to try and keep cash flow going at this time of year.
Does Valentine's make a substantial difference in first quarter earnings?
Absolutely it does. It doesn't come close to the days between Thanksgiving and Christmas but it does give the economy a boost.
If you went to Copley Place mall and look at the stores that cater to women, you're going to see Valentine's-themed decorations in the store windows because this is a big time to try to convince men to buy something for their wives. It is a big retail season.
What are the tactics advertisers use to get convince men to buy for their significant others?
One of the big tactics at a holiday like Valentine's Day is guilt. You want to make a guy feel guilty if he doesn't think to buy something for his wife for Valentine's Day.
It starts when you're a little kid. On Valentine's Day in grammar school you're told to make a card for your mother, and if you didn't make a card, you feel guilty as hell because all of the other kids are making cards. Guilt is a major tactic.
Comments have been edited for space and clarity.