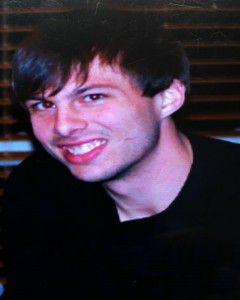 Boston University alumnus Eric Munsell, who graduated from BU's College of Engineering in 2012, was reported missing Sunday, prompting an investigation by the Boston Police Department.
Munsell is a white male, is 6-foot-1, weighs about 180 pounds and has a scar on his left cheek. He was last seen wearing a blue-checkered shirt and blue jeans when he went missing Saturday night at 11:30 p.m., police said.
He was last seen celebrating his birthday at Market Lounge, a bar in the Financial District located at 21 Broad St., with co-workers and fellow alumni, said Munsell's co-worker Jeffrey Prescott.
"Sunday morning we figured that he was just either out, finding his way home or that he would show up sometime," Prescott, who organized the "Missing Person — Eric Munsell" Facebook page, said. "But when it got to Sunday night around dinnertime we started to get seriously concerned."
Prescott said he did not think Munsell disappeared intentionally.
Members of Munsell's family arrived in Boston last night and this morning to help BU alumni and co-workers search for Munsell, Prescott said. Those close to the missing alum are searching for him on foot and passing out posters near where he disappeared.
The search party is also working with BPD detectives and officers, who are reviewing security footage to determine which direction Munsell might have taken after leaving Market Lounge, Prescott said.
He said the BPD has no information on where Munsell may have gone, but has located his jacket, which he left at Market Lounge.
"This is completely unlike him," Prescott said. "He's a very responsible and very likable and honest guy."
Munsell lives in the North End, about 10 minutes from where he was last seen, Prescott said.
"We've checked all paths to get from point A to point B, and we're trying to exhaust all possibilities," he said.
A bouncer removed Munsell from Market Lounge after he tripped and fell on his way to the bathroom, Prescott said.
"I believe that he had been drinking, but I don't believe that he was unruly, and just speaking from what I've heard, I don't believe he was at the point that he should've been removed," he said. "That's not necessarily Eric."
Munsell is known to walk or run home when within a mile of his residence, Prescott said.
"He's not one to take public transportation or a cab," he said. "We were thinking that in the icy conditions, walking near the water or walking somewhere, he may have slipped and fallen."
Prescott said he and Munsell's family members and friends have no indication that he would have been abducted. He would expect a hospital to have contacted Munsell's family if Munsell had been injured, he said.
"We're concerned that possibly at some urgent care facility, not necessarily a hospital, they could still be searching through the paperwork to identify him if he didn't have identification on him," Prescott said.
The "Missing Person – Eric Munsell" Facebook page, created on Sunday, currently has over 900 likes.
Munsell works with Prescott at General Electric as an aviation engineer.
Anyone who sees Munsell or has any information about his disappearance has been asked to contact the Boston Police Department.