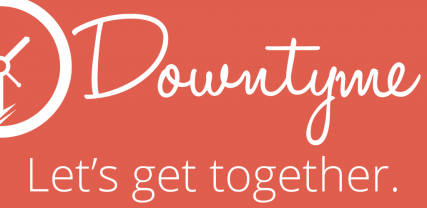 A group of Boston University students has developed a mobile application for Android and iPhone Operating System aimed at simplifying making plans with friends.
Downtyme, which will be available for download this spring, will allow users connect electronically with friends in order to ease the process of finding people to make plans with, said Nick Sorenson, a School of Management senior and Chief Financial Officer of Downtyme.
"Downtyme aims to connect you face-to-face with your available friends as efficiently as possible," said Luke Sorenson, a College of Engineering sophomore and cofounder of the app. "Downtyme is the first smartphone app that's designed to save you from relying on your smartphone for fun. Instead of mindlessly checking your social media at the dining hall, use your phone to find nearby friends to hang out with."
By publishing a personal schedule to Downtyme, the app can locate who is available at the same time as the user, allowing them to connect for plans, Sorenson said.
"Users connect the app with their Facebook account, import or enter manually their weekly schedule information and then have immediate access to a list of friends close-by," Luke Sorenson said. "… At this point, a user can send a Downtyme request out to any number of friends or a friend group, suggesting an activity and/or location. Friends receive these requests as notifications and have the option to accept the proposed 'downtime.'"
The Downtyme developers aim to make to user experience streamlined, said Timothy Chong, a College of Engineering sophomore who is the iOS developer for Downtyme.
"When you want to have lunch or dinner, you can open the app, and we have an algorithm that sorts the people closest to you," Chong said. "Then you choose the people who you want to send a request to, and then choose a category — for example, to eat [or] to shop — and just be clicking the person, press send and your request will be sent out."
The idea for Downtyme was conceived during an engineering class in November, said creator Barron Roth, an ENG sophomore.
"This Android app project came about in our sophomore engineering class, and we formed a team prior to forming the product," Roth said. "… It [Downtyme] was the most receptive out of all the ideas I gave. We saw commerciality, we saw potential for growth, so we ran with it and here we are now."
While Downtyme can be accessed by anyone, college students comprise of the main user demographic, Nick Sorenson said.
"We expect our major initial customer segment to be students at colleges and universities throughout the United States," he said. "We will continue to look for growth opportunities into other segments as we work to grow our user-base. Our application has the potential to be very versatile as we can add value through new features and updates."
Nick Sorenson said Downtyme already has ties with BU Greek Life organizations, but as the business grows, the partnerships will extend beyond organizations within BU.
"Eventually we will look to partner with other schools in the area, followed by forming business relationships with other companies," he said. "This is, of course, all contingent upon our growth and general success as a mobile app company."
Mackenzie Harrington, a College of Arts and Sciences senior, said she finds utility in the app.
"I know I definitely always struggle finding when schedules overlap," Harrington said. "… Having something that shows the overlap of free time would be cool."
Caroline Lynch, a College of Communication sophomore, said although the app is a good idea, people might find ways to avoid being available.
"I like the idea, but in practice, I don't know," Lynch said. "With everyone knowing my schedule, I might make up stuff like 'I'm in class,' when I am really just watching Netflix."