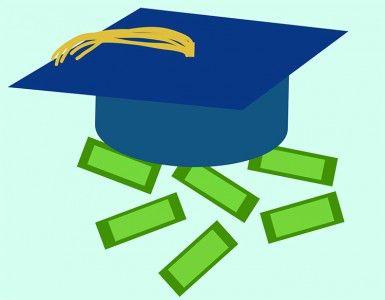 While a recent report suggests paying for college is the biggest financial concern amongst young people, Boston University students echoed the sentiment that the costs of tuition creates a major challenge for college goers. 
The Gallup poll, released Monday, found 21 percent of 18- to 29-year-olds feel paying for college or paying off student loans is their primary financial problem.
According to the White House's College Scorecard for BU, a typical BU student borrows $287.70 per month to pay for college, though only 2.5 percent of borrowers default on their federal student loans within three years of entering repayment.
Sajada Domino, a College of General Studies freshman, said the grants he receives alleviate some of the pressure to pay for college, though he is still worried by the loans he took out to attend BU.
"It's definitely a concern, but it's also a bit of an incentive for me so that hopefully I can become successful faster and pay them off by myself," he said.
Domino said although it is unfortunate that students must bear the financial burden of paying off large loans, that pressure can motivate students to perform well in school.
"When you have it in the back of your head, that $64,000 you're paying a year, it brings you back when you start to slack off in school," he said. "It makes you want to tie things in, bring yourself home, study a little bit more, make sure your grades are good. It also makes you a lot more driven because you don't have much time to pay it off."
If students are not careful to pay their loans off as soon as possible, the stress they cause often escalates, Domino said.
"I've heard so many horror stories about people that compound their loans," he said. "I just want them off my back as soon as possible, and I feel like that's why I'm here, to get a job from which I can pay that [debt]."
"The average monthly payment is high, but when you look at that average monthly payment with the default rate you can see that students are able to make it," said BU spokesman Colin Riley.  "What you can interpret it to mean is that students who are graduating from Boston University are able to get jobs that enable them to meet their financial obligation of their student loans."
Though a majority of BU students take out student loans, half of those who graduated last year owed $28,000 or less, Riley said.
Ellison McNutt, a first-year graduate student in BU's Graduate School of Arts and Sciences, said she has been able to defer the student loans she accrued as an undergraduate and, with the university's help, has received financial support to study anthropology.
"It's been, for me, less of a concern than it is for a lot of other students," she said. "But it's one of those things I've thinking about, putting away money knowing that I'm going to have to start paying. It's kind of looming over me for when this is all done."
College of Arts and Sciences  sophomore Mikhail Yeremeev said he took out a federal loan to help pay for his BU education.
"Paying the loan is an issue," he said. "You put your future in debt, and we can't actually be maneuverable when we get to our 30s because we're still paying off our debt."
McNutt said she was also concerned with finding a job after college, a concern the Gallup poll found 8 percent of 18- to 29-year-olds shared.
"Finding your first job, getting it is problematic," she said. "That's hard enough, and then knowing that you have these big financial concerns waiting for you on top of that, that's the biggest fear for me."