Boston City Councilors Michelle Wu and Stephen Murphy are sponsoring a measure to create a bring your own bottle, including beer or wine, program to area restaurants to be introduced to the City Council Wednesday.
The proposal cites the difficulties small restaurants have getting liquor licenses as a reason for the measure.
"Alcoholic beverage licenses to serve liquor and/or beer and wine are often unattainable for small and start up restaurants in Boston due to scarcity and cost; and some smaller restaurants may not wish to offer alcohol on the menu due to the large fixed costs and logistics of finding suppliers and purchasing minimum numbers of cases up front," the proposal said.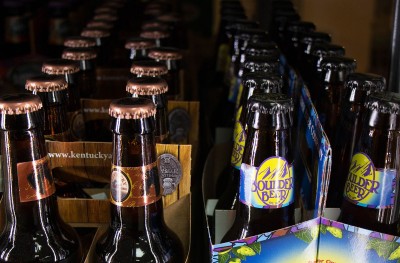 There is a cap on the number of liquor licenses that can be given to the city of Boston, set by the  Alcoholic Beverage Control Commission, who delegates quotas to cities and towns based upon populations from census data, according to the Commission's website. The most recent quotas were released following the 2010 census.
"In Boston, Harvard Square and Cambridge, a liquor license has value," said Charles Perkins, the president of The Boston Restaurant Group, Inc. "[This] city only gives out 75 licenses over three years, 25 a year for three years. Whereas in a place like New York City, where there's 25,000 licenses, the cap hardly matters. There's no charge for it. You just pay your annual renewal fee."
Perkins said Boston's liquor license quotas are extremely limited compared to other New England cities.
The approval process for a legal "pouring license" by the ABCC, operates on the type of establishment applying and the type of liquor license desired, be it all alcohol, wine only, malt only or wine and malt. Applying for the license is an investment, not only in the money paid, but in the time to get approved. It takes usually three to four months, during which there are hearings, paperwork and inspections, Perkins said.
Perkins also said there is an inherent health issue involved with working around the liquor license.
"If a small cafe wanted to allow alcohol, they would have to be educated," Perkins said. "There's a certain procedure that goes along with getting a liquor license. All the members of the establishment who serve drinks have to go through training for intervention procedures so they know the proper amount to serve and whether a person's had too much to drink."
Overall, based on the season and location, Perkins said, licensing could be complicated.
"It would make sense for a seasonal business that only operates during certain times of year and wouldn't need to apply for the license," Perkins said. "But if you open one of these up year-round next to a downtown grill that's paid for the license, now that's tricky. It's a moving target."
The City of Boston Licensing Board, who could decide the permitted types and amounts of alcohol a customer could bring in and whether BYOB fees would be attached, is under the mayor's sponsorships.
Laura Oggeri, the chief communications officer for the City of Boston, said Boston Mayor Martin Walsh is looking forward to reviewing the proposal and seeing how this might work for the City of Boston.
Christopher Muller, a professor at Boston University's School of Hospitality Administration, said this measure would economically stimulate businesses against the potential monopoly of already successful full-service restaurants and bars.
"If you have a start-up and you want to start a restaurant that's food-driven, having this BYOB concept is actually very beneficial to the interest of the community to try to get jobs placed in the community and non-traditional spaces, to get people to be innovative," Muller said. "This will be good, not just [for] restaurants but the people who supply them, to shore up the real estate in places that can't afford a liquor license."
Several residents said there are numerous benefits and potential problems with the proposal.
Alex Varrichio, 19, of Kenmore, said cost efficiency is a big reason to support the proposal.
"It's super cost efficient because I'll go out to a restaurant with my parents, order drinks, not finish them and pay more than they would if they were buying their own drinks," she said. "If you're able to bring your own, you can drink as much as you want without being forced to finish it, take it home and save some money."
Joseph Curtin, 19, of Fenway, said the proposal would be beneficial to new restaurants that wouldn't be able to afford a liquor license.
"That is really a pricy thing for new restaurants to deal with," he said.
Sealine O'Neal, 65, of Brighton, said carding would become more of an issue if BYOB were to become a standard in restaurants.
"How are they going to tell if the kids who have the booze are actually over 21?" she said. "At least inside [the restaurant], they can control if they're selling it. It's tricky."
Scott Rawdon, 26, of Allston, said the proposal must also be considered from the side of restaurant employees.
"It's a good idea, but my only concern is that I work in the restaurant industry, and if people bring their own alcohol they might tend to linger, and you won't be able to turn over the tables as fast," he said. "You might end up having capacity issues. It may not be the solution."