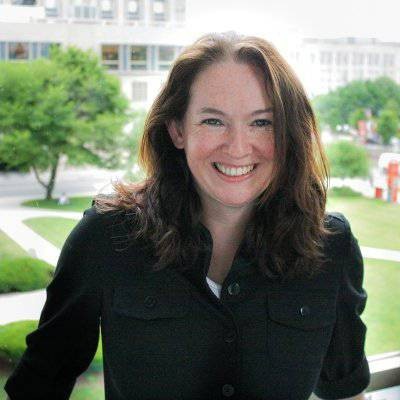 Micha Sabovik, assistant dean of student and career services at Boston University's College of Communication, announced on Twitter Tuesday that she will be leaving BU to take a position at Brandeis University.
Sabovik will serve as Executive Director of Enrollment and Student Success at Brandeis' International Business School, where she will oversee career services, admissions, recruiting and financial aid at the school, she wrote in an email. Her last day at COM will be March 20, and she will begin the position at Brandeis on March 23.
"I've loved every second [at BU]," she said. "Though I majored in journalism, I always knew that, more than anything, I loved working with people. I really enjoyed helping our students successfully navigate their way through BU and beyond. Every day here is unique and offers so many opportunities to meet all sorts of different students, alumni and professionals."
Sabovik said her 23 years working at BU actually began several years earlier, when she was a student in COM. She lived on 11C, the COM specialty floor, in Warren Towers where she met her husband and some of her closest friends, she said.
"COM has had a big … impact on both my professional and personal life," Sabovik said. "I began working at COM as a work-study. My senior year, my boss retired and the day after graduation, I filled her position as the Administrator of Academic Information. For the next two decades, I worked my way up the ranks, eventually finding myself where I am now as Assistant Dean of Student Services and Career Services."
Sabovik said she considers the staff she has worked with to be family and said the students "will always hold a special place in [her] heart."
COM Dean Thomas Fiedler said Sabovik's departure was announced to faculty and staff on Feb. 20.
"What Micha brought to COM in all those years are really a number of characteristics we hope we can also find in her successor," he said. "Number one was her passion and love for working with students here."
As assistant dean, Sabovik created several projects, including the Telly Award-winning YouTube series COMlife, which documents the lives of COM students through their entire, four-year college journey. Sabovik is also the mind behind the New England Emmy-winning "COM in a Day" event and the #MyCOM100 challenge.
"I don't know that there's any group of students who have more fun and yet work harder than the students who are associated with the student life side of things, like COM ambassadors, the students who work in the Student Services office, those who get involved with social media or doing the videos we have produced about COM student life over the last couple of years," Fiedler said.
Those involved with Sabovik's projects said she is talented at merging her social media-driven personality with her love for a challenge.
Taylor Walker, a senior in COM, said one of Sabovik's talents is her ability to hone in on students' needs and interests.
"Knowing that she's paying attention to what's trending, to what students are interested in and what students want to do on campus and want to do within COM, her successor has big shoes to fill," she said. "I don't know who can get away with doing what she does because she does it so flawlessly."
William Dowsett, a junior in the College of Communication, said focusing on students' interests led Sabovik to create many of her projects. Dowsett said he has been working with Sabovik since his freshman year.
"I've pretty much been on the production side of all of her projects — COMlife, different open house videos, #MyCOM100, all of her social media campaigns put forth," he said. "I've worked closely with her pretty much every day since I've been at COM. We have a really good relationship, and I'm lucky I get to spend a lot of time with her. I'm definitely going to miss her."
Kaley Roberts, a sophomore in COM, said working with Sabovik to produce a video for the school's 100th anniversary made her feel included in the COM community.
"She had me and a couple others get up early and film the sunrise from the top of the COM building," she said. "I had to go to COM at 4:45 a.m. and Micha, being Micha, she had donuts and coffee for us. She's always really good about all that. She's also really good at making everyone feel involved. I was really honored that as a sophomore, she would trust me enough to help with that kind of project."
Stephanie Semet, a senior in COM who has worked in Student Services since her freshman year, said Sabovik shaped her first impression of COM.
"To me, she is the embodiment of COM," she said. "Obviously, I'm really sad to see her go. Things are definitely going to be different, but I think it's also an exciting opportunity not only for her but also for COM to take this and make it something positive."
Fiedler said, in searching for Sabovik's replacement, finding someone who will bring as much spirit to the student services department in COM will be challenging.
"We want Micha Sabovik's clone to be here," he said. "You can't manufacture that kind of spirit if you don't have someone who's guiding it and nurturing it as Micha has done."
Mina Corpuz contributed to the reporting of this article.