Dzhokar Tsarnaev's defense attorneys continued their focus on the defendant's deceased brother, Tamerlan, at the John Joseph Moakley United States Courthouse Wednesday, the third day of defense testimony in the penalty phase of Tsarnaev's trial.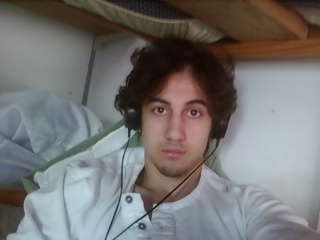 Dzhokhar was found guilty of 30 counts, 17 of which carry the death penalty, including placing two bombs at the finish line of the 2013 Boston Marathon killing three and injuring more than 260.
The day began with cross-examination by the prosecution continued from Tuesday on witness Sam Lipson, the landlord of the Cambridge apartment where the Tsarnaev family lived.
Lipson said he met Tamerlan when he was a teenager and Dzhokhar was a boy. Over a span of a decade, Lipson said he saw the brothers about 10 times.
The prosecution asked Lipson how well he knows Dzhokhar, questioning if Lipson was in contact with him while he was in high school or college.
"I can only base [what I know now] on my interactions with him when I first met him and the couple years after," Lipson said.
Assistant U.S. attorney Nadine Pellegrini asked Lipson if he knew if the defendant was a drug dealer, and Lipson responded that he did not.
The defense recalled Sonya Petri, a paralegal in the federal public defender's office, to the stand.
She was asked to read from a report from the U.S. House of Representatives about counterterrorism challenges and lessons learned from the 2013 Marathon bombings.
Excerpts included information about how the Russian Federal Security Service, called FSB, expressed concern that Tamerlan might become radicalized and join underground groups, Petri read. In response, the Federal Bureau of Investigation's Joint Terrorism Task Forces based in Boston assessed if he posed a terrorist threat.
JTTF checked government data to track any derogatory phone calls, associations with persons of interest and educational history and found Tamerlan had no links to terrorism, Petri read. The assessment closed June 24, 2011 and the Russian government was notified.
Petri read from another unclassified document, which was an unclassified summary of information prior to the Marathon bombings.
The FSB gave the CIA information about Tamerlan and his mother Zubeidat Tsarnaeva, alleging they might become radicalized and join groups in Dagestan and Chechnya, Petri read. The information was similar that FSB gave to the FBI the same year. As a result, Tamerlan was added to a terrorist watch list.
Petri read from an FBI interview conducted in Dagestan, Russia with Tamerlan's cousin, Magomed Kartashov.
In the interview, Kartashov said he saw Tamerlan when he came to Dagestan in 2012. Before then, he had not seen Tamerlan since he was 10 years old.
Tamerlan asked Kartashov if he was making videos about Islam and if he had any radical contacts, Petri read. Kartashov disapproved of Tamerlan's intention to fight jihad and became concerned about why his cousin travelled to Russia.
The last time Kartashov talked to Tamerlan was about two months before the April 2013 bombings, Petri read. When news of the bombings was shown on Russian television, Kartashov said he had "a thought" that Tamerlan was involved.
Lastly, Petri was shown handwritten pages in Russian contained in a blue composition book. She was asked to read translations from lines from multiple pages that mention Allah, fighting and duty.
"March forth, whether this is easy or burdensome, and fight on your path toward Allah, with your property and with your souls," Petri said, reading one of the translations.
The defense called Michael Sullivan, a paramedic for the Boston Public Health Commission, as the next witness.
Sullivan was on duty on April 18, 2013, the night Massachusetts Institute of Technology police officer Sean Collier was shot and killed.
"[We] headed over to the [Massachusetts] General [Hospital] to see what was happening over there [with Collier]," he said. "[Later] our operating center sent us directly to Dexter Street in Watertown."
Sullivan said he and his partner treated a patient who had multiple trauma and road rash. Police on the scene told them he was the suspect, who turned out to be Tamerlan, he said.
Tamerlan struggled as paramedics tried to insert an IV and secure his legs as he was transferred to Beth Israel Deaconess Medical Center, Sullivan said.
"He would lift up off the stretcher and yell and scream when we tried to treat him," he said. "He resisted treatment and squirmed and tried to get away … he was yelling loud. It seemed like he was trying to get out of the seat belt."
The prosecution declined to cross-examine Sullivan.
The next witness called to the stand was Laura Lee, a Boston EMS who testified that on the seven-minute ambulance ride to Beth Israel Deaconess Medical Center, Dzhokhar asked "Where is my brother?" The paramedics and law enforcement in the ambulance replied: "You'll find out soon."
The next witness' role was different from those of the landlord, the paralegal and the paramedics. Dzhokhar's schoolteachers were called by the defense to bring to life a pre-Marathon Dzhokhar.
Catheryn Charner-Laird, now the principal of the Cambridgeport School, was Tsarnaev's third grade teacher in 2002. That fall, Dzhokhar's family was new to the country and he was just learning English. Nevertheless, Charner-Laird said he was a hardworking kid.
"He was incredibly hardworking. He cared very much for his studies," Charner-Laird said. "He wouldn't necessarily ask for help right away, but he always wanted to do the right thing."
The next witness the defense called was Tracey Gordon, the defendant's fifth grade teacher. During her testimony, the court was presented with pictures of Dzhokhar—one in a posed class portrait, the other at a farm school, where students spend time on a working farm.
"[Dzhokhar] was very easygoing with participation. There wasn't hesitation. Sometimes kids at this age could be a little shy to participate," Gordon said. "Dzhokhar was eager to try whatever school had to offer."
Becki Norris, who taught the defendant at Community Charter School of Cambridge, was his advisor the summer before he started at her school. Her experience in Russian language brought her closer to the family, and she recalls being closer to him than she is to other students.
One photo presented to the court drew a particularly emotional reaction from those in the room. The photo was a young Dzhokhar, cradling Norris' 10-day-old daughter in his arms. Norris said he was one of the only boys who wanted to hold the baby, which stuck her as something special. Looking in Dzhokhar's direction, she told the court she really thought things would work out for him.
"He was just a great kid who I had really great affection for," she said. "There's only ever a handful of those, but you don't forget them."
Norris was then dismissed. As she left, Dzhokhar wiped his nose, showing a rare glimpse past his historically stoic demeanor.
Next to the stand were Rachel Otty and Brendan Kells respectively. Otty taught Dzhokhar's Modern World History class his senior year of high school at Cambridge Rindge and Latin and Kells was his advisor for Model United Nations, a club in which Dzhokhar participated. Neither educators identified him as an out-of-the-ordinary character in the classroom.
"There were some pretty big personalities in the class," Otty said. "Dzhokhar didn't strike me as one of those."
Tiarrah Dottin, a Cambridge student who went on to University of Massachusetts Dartmouth, recalled her days in college with Dzhokhar. She wiped away tears describing a picture of the two of them at Ultra Night Club. She had her arms wrapped around him. Both she and Tsarnaev were smiling.
The last witness, another college friend of Dzhokhar's named Alexa Guevara, wept on the stand, taking breaks to collect herself and use the tissues provided.
Guevara recalled one of her fondest memories, when Dzhokhar encouraged her to attend art school.
"He said I have talent, it shouldn't go to waste. He said I should go to art school because it would make me happy," Guevara said. "It made me feel really good, like someone believed in me."
In between sobs, defense attorney Judy Clarke asked Guevara why she was crying.
"I really miss the person that I knew," Guevara said. She was dismissed, and her loud sobs were heard outside the courtroom.