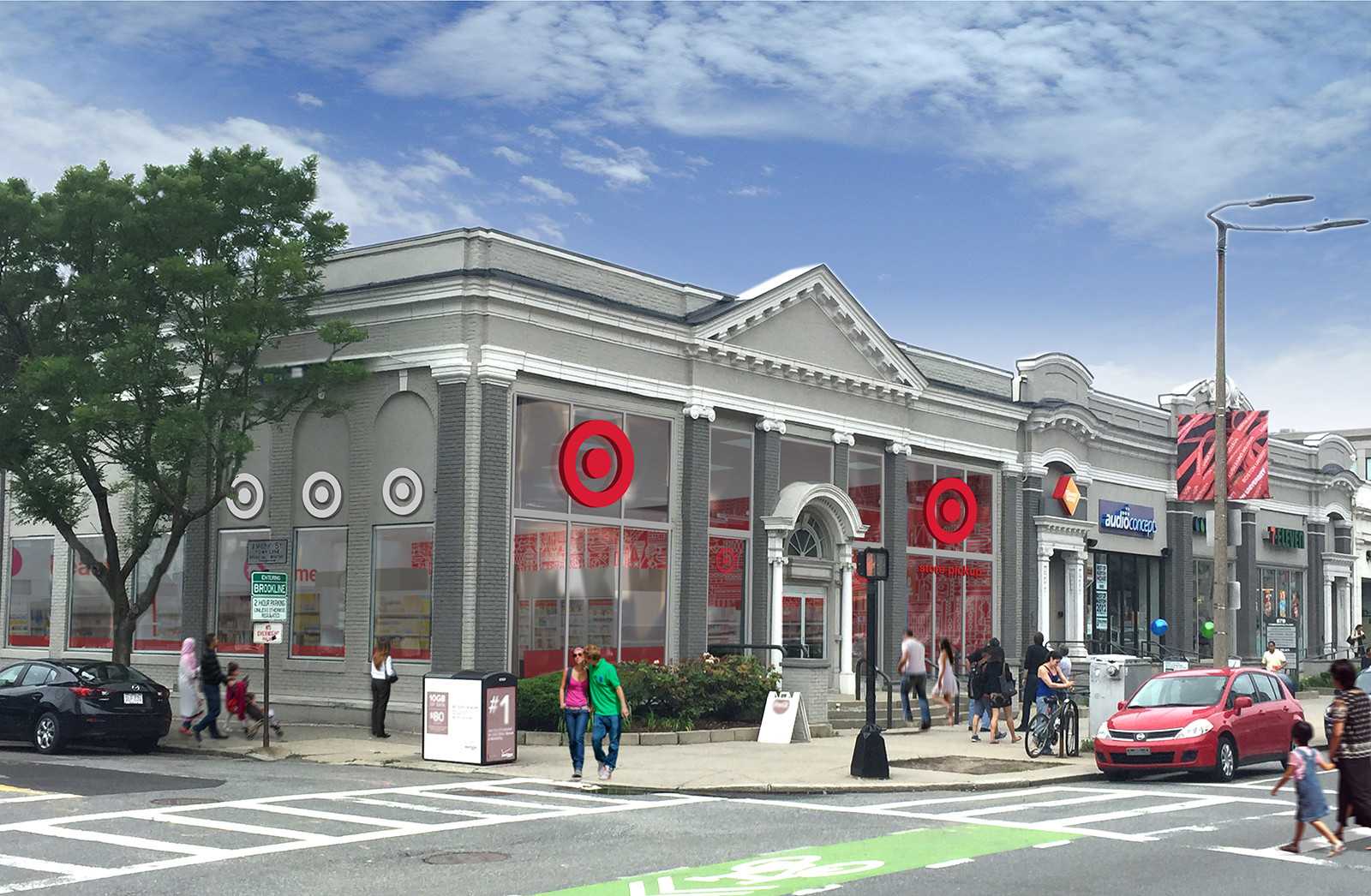 Boston University students said they have mixed feelings about the newest Target store slated to reach the Boston area, opening near West Campus next July, despite plans to specifically cater to the community and offer a wide variety of retail options aimed at the interests of college students.
Target announced Monday that they will be opening two new stores in the Boston area over the next two years: one on BU's campus and one in Cambridge. The announcement comes only a few months after CityTarget opened in Fenway, a short walk away from Kenmore Square.
The upcoming Target at BU, referred to as the Packard's Corner location, will be one story and take the place of East Coast Alpine ski retailer, across the street from the Boston University West Green Line T stop and the College of Fine Arts. East Coast Alpine did not immediately respond to a request for comment.
"We do a lot of research before we enter any market so that we can really get to know what guests are looking for in the area," said Target spokesperson Angie Thompson. "And obviously, in the Packard's Corner store is going to be a huge population of BU students. So we've done a lot of research to get to know what those students need there."
The location will feature a grocery section with grab and go items to cater to fast-paced college students, Thompson said. She said she did not know whether or not the store will serve alcohol like the Fenway location does. It will, however, include a "Fan Central" section, where students can buy BU apparel and accessories.
Thompson said the features in this Target are widely based off the Target in the Dinkytown neighborhood of Minneapolis, adjacent to the University of Minnesota.
"In addition to learning what BU students are looking for, we're also able to take learnings from the Dinkytown store and apply them," she said.
It will also sell essential "Back-to-College" items that are applicable to students as they move back into their dorms and apartments next fall.
BU spokesman Colin Riley said the university does not own that building and does not have a business relationship with Target.
Several BU students said the university should find ways to build a partnership with Target that would benefit the BU community.
Eric Chang, a sophomore in the College of Arts and Sciences, said that the new Target will be useful for students come move-in time, considering the store's opening date.
"It's closer for people in West [Campus]," he said. "For freshman especially it'll help them get move-in stuff cause it'll be right there to get supplies. It's better than having to go all the way to Fenway and go all the way back."
College of Communication junior Tara Dugan said that having a Target near or on campus would be more efficient somewhere less crowded.
"It's going to cause a lot of congestion especially," she said. "BU is already so crowded, there's already so many of us and it's right next to Brookline so it's just going to attract so many people to that area."
Jiahui Jiang, a senior in COM, agreed that a new Target on campus is not to be desired. Jiang said that it's already convenient for people at West to commute to Fenway using the Green Line.
"We don't need another target on the West Campus side," she said. "We not only have Star Market but also Super 88 Market and Trader Joe's, so [West Campus] is already the center of all supermarkets."
Similarly to Jiang, CAS freshman Mohammad Izzan said that he "doesn't see the point" to having another Target, since the CityTarget is already close to campus.
"We don't need another Target, especially if it is a small one because we have City Convenience and it has some things," he said. "If [Target] is going to make a store that's right on campus then it should affiliate [itself to BU] so students can use their Dining Points [or] Convenience Points."