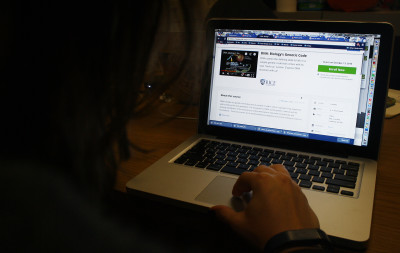 Boston University is preparing to expand its catalog of Massive Open Online Courses this year, adding a course on risk management and on the Advanced Placement Spanish Language and Culture exam in October and February, respectively, through the edX online platform.
After approximately two years of partnership with edX, the expansion will bring the total number of MOOCs offered by BU up to eight online offerings. These new MOOCs are different in that they will provide students with course credit from BU upon enrollment at a BU program.
Babak Boghraty, a professor in the School of Law who will be teaching the "Legal Risk Management Strategy for Multinational Enterprises" course, said this is part of a new group of online courses aiming to provide special skills to professionals.
"The fact that the [Legal Risk Management] course charges a fee, and a substantial fee at that, changes the way that we design the course," Bogharty said. "As a product, you have to design it for a specific target, a customer, or audience … in this case we tailored it very closely to the needs of lawyers who haven't had compliance training in their education."
The upcoming legal course will make BU Law the first law school in the country to provide a MOOC that concerns the field of compliance, according the school's website. With a $950 course fee, enrolled students will go through three hours each of four modules and receive a "self-paced professional education."
Alison Carberry Gottlieb, one of the three instructors teaching "Spanish Language: Preparing for the AP Spanish Language and Culture Exam," said the course is not targeted towards professionals, but to high school students preparing for the Advanced Placement exam.
"Assuming [high-school students enrolled in the course] do well, they will enter college with some credits. It offers intense practice of the skills that you would need to take the test and do well," Gottlieb said. "Our course is a MOOC and it's free. You can pay a nominal fee if you want to get a certificate of completion, but it is not necessary. It is more designed to be an open access platform where people around the world can prepare for the AP exam."
Associate Director of the BU Digital Learning Initiative Romy Ruukel said she agreed with the idea that the new MOOCs represent an experiment to steer toward a new target audience.
"I think there is a well established tradition at BU, at the Metropolitan College and … of online professional and educational courses, and this is one kind of experiment of that," she said. "There are a lot of courses targeted toward professionals out there."
Ruukel recognized the innovative nature of the new law MOOC.
"What makes these BU courses unique is their subject matter in compliance. This is an emerging field, it is a niche in itself," she said. " … All practicing lawyers are required to continue education by the bar."
Several BU students said most of the courses should be available to everyone, without financial limitations. Polen Ural, a freshman in the Sargent College of Health and Rehabilitation Sciences, however, said the program does not suit his style of learning.
"I'm old-school, so I prefer a paper and pen, but that's how I learn," she said. "But for other people, free online courses are a good idea."
Saleem Hallal, a sophomore in the College of Arts and Sciences, said that online education should remain free under circumstances that these courses are done voluntarily.
"Since these programs are very supplemental to a degree you may have obtained, they should stay free," he said. "Since they can be used on your resume, and people are working [on the courses] on their time, they should remain free."
Krish Aurora, a freshman the College of Communication, said that charging fees on these courses would increase an instructor's will to teach and a student's will to learn.
"Having a fee for online course gives the person teaching the course more of an incentive to give their all, but a substantial fee may be a little bit of a stretch on how much should be charged," he said.