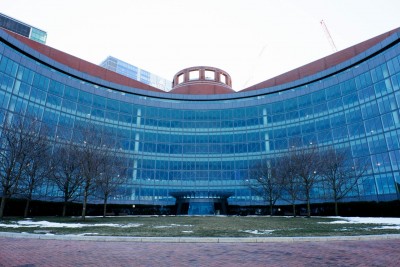 A new defense team for Boston Marathon bomber Dzhokhar Tsarnaev was requested in a motion filed Wednesday by Miriam Conrad, the former lead defense attorney for the case.
Dzhokhar Tsarnaev was convicted and sentenced to death in 2015 on six capital counts for his crimes following a two-month trial, according to the motion. A notice of appeal was then filed on Jan. 29.
In her motion, Conrad noted the new defense team who will take over as the case moves into the appeals process.
"Mr. Tsarnaev specifically moves the Court to substitute, as counsel on appeal, David Patton and the Federal Defenders of New York, and Gail Johnson, Esq., of Boulder, Colorado, for trial counsel Miriam Conrad and the Federal Public Defender Office for the Districts of Massachusetts, New Hampshire, and Rhode Island, and David Bruck, Esq.," Conrad wrote in the motion.
According to the motion, this decision is in line with the Guide to Judiciary Policy, which stipulates that at least one attorney representing a death-sentenced federal appellant must be someone who has not previously represented the appellant in trial. Conrad also said this substitution has set a precedent for other similar cases.
"The requested substitution also comports with the practice of other circuits in federal death-penalty appeals, including cases in which Federal Defender Offices were relieved for appeal," Conrad wrote in the motion. "And, most important, it would provide Mr. Tsarnaev with high-quality, cost-effective representation."
Conrad also addressed the concern that the new defense team is from outside of the commonwealth.
"That substitution is made possible by … the Judicial Conference that established a protocol allowing a Federal Public or Community Defender Organization to be appointed an out-of-district case when, as here, the need arises," Conrad wrote. "The Administrative Office of the United States Courts, which reviews out-of-district representations, has authorized Mr. Patton and his office to handle Mr. Tsarnaev's appeal."
Chris Dearborn, a law professor at Suffolk University, said such a substitution is common to ensure that ineffective counsel during a trial was not a contributing factor to the decision in the lower courts.
"Then the appellate lawyer can look at the potential issue of ineffective assistance of counsel," Dearborn said. "When someone is looking at an appeal and potential issues, one of the issues that should always be examined, even if the lawyers did a fabulous job … is to look at ineffective assistance to counsel and leave it as a possible issue."
Dearborn explained that ineffective assistance of counsel is impossible to determine if counsel remains the same.
"If it's the same lawyers, it's a conflict, because they can't look at themselves effectively and decide whether or not they did a good job," Dearborn said.
Daniel Medwed, a law professor at Northeastern University, wrote in an email that ineffective assistance of counsel is a major issue for defendants during the appeal process.
"Not only do those phases involve different skill sets, but it is common for a defendant to appeal, among other bases, on the grounds of ineffective assistance of counsel, namely that his trial lawyer made mistakes that adversely affected the outcome," Medwed wrote. "Obviously it would be problematic for the same lawyer to handle both the trial and appeal, and try to raise effectiveness as a claim."
While some residents did not find the new defense team surprising, others were intrigued by the choice of replacements.
Stephanie Mahnks, 32, of South Boston, said it's surprising that the defense team would make the switch now with the recent work they have done.
"It's interesting that the defense lawyers would change," she said. "It seems like they have been working really hard, so it's interesting they would change."
Graham Cruise, 29, of Brighton, said the new defense team seems to be a logical part of the appeal process.
"It makes sense that they would need a new defense team," he said. "If it's a whole new process and a whole new trial, you need whole new people."
Sara Leaman, 30, of South Boston, pointed out the peculiarity of having an out-of-town defense team.
"I just wonder how they chose the replacements," she said. "I think it's interesting that they're not from Boston, but that's probably because it's more than just a local case now."