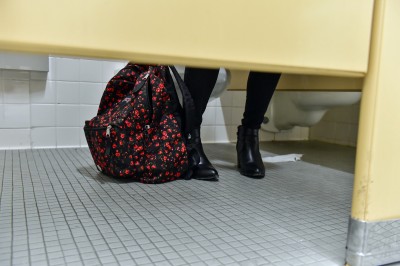 As the epidemic of opioid abuse rages on throughout the commonwealth, Massachusetts Gov. Charlie Baker signed a piece of legislation Monday aimed toward reducing the number of opioid addictions in Massachusetts, according to a Monday press release.
Before reaching the governor, the bill was unanimously passed through the Massachusetts House of Representatives Wednesday and the Massachusetts Senate on Thursday.
According to the release, the bill is the first in the United States to limit first-time opioid prescriptions to a length of seven days.
The bill, which contains recommendations provided by the governor's Opioid Working Group, includes provisions to educate doctors and students about opioid use, requires schools to screen students for opioid use and requires hospitals to screen patients who show signs of an overdose, according to the release.
In the release, Baker expressed excitement for the results that will come out of the legislation.
"I am proud to sign this legislation marking a remarkable statewide effort to strengthen prescribing laws and increase education for students and doctors," Baker said in the release. "While there is still much work to be done, our administration is thankful for the legislature's effort to pass this bill and looks forward to working with the Attorney General and our mayors to bend the trend and support those who have fallen victim to this horrific public health epidemic."
Matthew Hoffman, program director of Boston Alcohol and Substance Abuse Programs, said though he supports the bill, it should include funding to assist the screening process and to aid opioid education.
"It falls under the category of what we call an unfunded mandate, which means you pass a law saying you have to do something and then you don't provide a mechanism for actually doing it," Hoffman said. "[The screening] is a fine idea, but it would have been nice to provide some funding for actual drug education and overdose education."
Hoffman also discussed the importance of substance abuse prevention instead of solely focusing on treatment.
"It's great to be reacting to [the issues] and Narcan training and stuff, but it might be good to get out there and tell people what some of the risks for overdose are," Hoffman said.
Hoffman said even though public focus on the issue wavers, the opioid epidemic is an issue that the commonwealth has faced for a long time.
"My chief worry is that the enthusiasm for this is going to dwindle after a while. It always does," Hoffman said. "Right now, everybody is focusing on the epidemic, but the fact of the matter is it's been around for a long, long time, and it's going to be around afterward too."
Several Boston residents expressed support for the bill, saying they hope it will be helpful for students.
Sarah Wood, 33, of Beacon Hill, said she supports all aspects of the bill, especially the screenings that will be conducted by schools.
"Students are so susceptible to getting pulled into different substances, and I think it's so important that they are aware of the dangers," she said. "Also, if they do get caught up in anything, it's so important that they get the help they need to get out of it while they're still young, so screening is important."
Dan Blake, 30, of Back Bay, said he approves of the bill and hopes it will ease the opioid epidemic in Boston.
"I've been hearing more and more about drug abuse in Boston and in the whole state of Massachusetts," he said. "I hope that the bill will help with some of that, and it's definitely a good plan. I see no reason why the governor wouldn't sign the bill, it makes complete sense."
Scott Brandon, 28, of Fenway, said even though the screenings could be seen as an invasion of privacy, they are still important.
"I guess that can be seen as kind of intrusive, but you got to do what you got to do as far as drugs are involved," he said. "If I had kids, I'd rather them be screened and get the help they need rather than stay in the cycle of drug use. It's worth it."