With the 2016 presidential election just around the corner, we at The Daily Free Press hope to keep students informed about topics that matter to them. In March, Hillary Clinton and Donald Trump won their respective primaries in Massachusetts, foreshadowing November's likely presidential ballot. Here's a look at some issues that matter to you, and where the presumptive nominees stand.
Hillary Clinton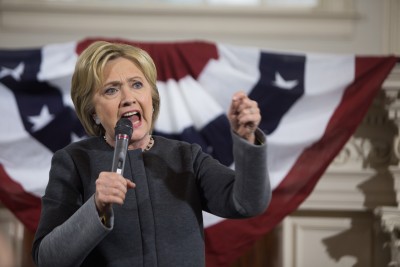 Education & Student Debt: Former Secretary of State Clinton proposed a plan in August 2015 to make college more affordable, clarifying that the plan only accommodates those who need the financial assistance. The plan relies on a combination of funding from colleges, the federal government and family contributions, and promises $175 billion dollars in grants to the states. Clinton's plan guarantees students will not have to take out loans to pay tuition fees, but in exchange states will have to stop budget cuts in order to increase spending over time on higher education. She's also hinted at a plan to cut down pre-existing student loans.
LGBT Rights: Clinton has increased her support of the LGBT community over the years. Her campaign site promises to end discrimination, protect children of the LGBT community and provide affordable treatment to patients with HIV or AIDS. She also promises to promote equal rights for transgender people in the United States, while promoting equality for the LGBT community worldwide.
Marijuana: Over the past several years, Clinton has warmed up to the idea of marijuana legalization. She says she wants to wait for more information on the drug's recreational use, but supports medical use of the drug in situations when proven to be beneficial. During her 2008 presidential campaign, however, Clinton was publicly against decriminalization, which is less aggressive than legalization. Although her position has shifted over the past eight years, Clinton still believes that there is more research to be done on the issue.
Abortion Rights: Clinton takes a firm pro-choice stance on abortion, advocating for all women to have the opportunity to get a free abortion that prioritizes safety. Although she is in support of abortion rights she also makes clear that her goal is to decrease abortions and believes that by making it more available she can accomplish that. She's also proposed several plans to provide alternatives for women, such as foster care and easier adoption.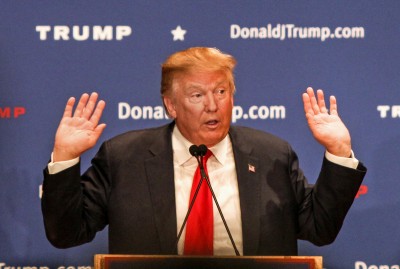 Donald Trump
Education & Student Debt: Businessman Trump and Clinton both agree that student debt has become a national economic problem. Though he has expressed strong disapproval of government profit from student loans, he has not suggested any solution or alternative. He admitted, though, that colleges have no incentive to lower the cost of education. At a New Hampshire rally this past January, Trump said "I'm going to solve the problem, okay?"
LGBT Rights: Trump's stance on LGBT issues has a few gray areas. What's clear is that Trump firmly opposes nationwide marriage rights for LGBT couples. Even though in the past he has supported amending the Civil Rights Act of 1964 to protect LGBT people, he has also supported bills that would exacerbate discrimination against the LGBT community. However, Trump has made donations to various charities aiming to end AIDS. All in all, LGBT issues are a bit of a toss-up for Trump.
Marijuana: In the early '90s, Trump took an all-in stance on legalization of drugs, but over the years he's shifted his opinions to being against nationwide legalization. He does support states' rights to legalize within their borders, along with medicinal use being completely acceptable. Most of the decisions concerning legalization would be left up to the individuals in the state rather than the federal government.
Abortion: Like most GOP candidates, Trump is pro-life and hopes to defund Planned Parenthood if elected. He also supports banning late abortion, with a few health exceptions. In 2011, Trump expressed disapproval of ObamaCare abortion funding and said he would put an end to it if possible. Prior to that, Trump had supported abortion rights. During the first Republican presidential debate, claimed he "evolved" after hearing testimony and seeing changes in healthcare.