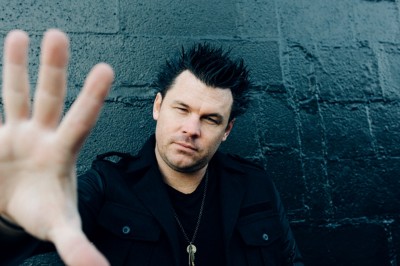 Generally, the banjos and the fiddles and the crooning about country roads and pickup trucks rarely give the impression that country music can be remixed by a professional deejay. However, Dee Jay Silver, a Nashville-based recording artist known for his eclectic remixes, challenges that idea. He mixes country music with house, hip-hop and rock.
The result can be chill with a good beat, as in Silver's remix of Alabama's "Dixieland Delight," which mixes the nostalgic vocals of the band's lead singer, Randy Owen, with the hip rap of Nappy Roots. On the other hand, Silver can inspire a full-out dance party, like with his remix of "Aw Naw" by Chris Young.
Currently on tour with Jason Aldean, Silver stopped in Boston to play at Fenway Park Friday and Saturday as a supporting act, and at The Greatest Bar in Boston for his own headlining show. In a phone interview with The Daily Free Press, Silver described his collaboration with Aldean as a "perfect 1-2 punch."
"It's a good energy, it's a good setup," Silver said. "We both have the same goal, and that's to throw the biggest party that we could possibly throw. Every night we try to take it up a notch, try to give the crowd something that they've never seen."
A Texas native, Silver lived a childhood not only "full of football, baseball and stuff like that," but also full of country music.
"All my dad listened to was country music, and all he played was country music," Silver said. "That definitely … put a twist on who I would be later."
Silver started to deejay in college in order to make extra income. He was self-taught and learned by watching other deejays. He said his key influences include Z-Trip and Bad Boy Bill.
"[I'm inspired by] people who were doing something different than most people, playing the same music in a different way that you've never heard," Silver said.
In addition to having played at high-profile venues and music festivals, Silver recently released his first original single, "Just Got Paid" featuring Austin Webb. Silver attributed his success to hard work and refusing to take no for an answer. His biggest struggle, he said, was convincing people that it is possible to deejay for country music.
"I wanted a record deal as a deejay for country music, and they told me I was crazy," Silver said. "I went in with my manager and we had a record deal, and we got several offers and we signed with Sony Music Entertainment. That's where we've been ever since."
As a result, Silver broke barriers for deejays, becoming the first deejay to perform at the Academy of Country Music Awards and the American Country Awards. Things have changed for country music deejays, Silver said.
"If you had told someone five years ago that you wanted to deejay country music, they would look at you like you're crazy," Silver said. "[Now] they see what you're talking about. We're not talking about lowly women and country dogs. It's fun, it's party, it's drinking, having a good time. Once people put the two together and use a little common sense, it goes a long way and they see that it works."
Although he calls himself a country music deejay, Silver strives to connect to as many people as possible.
"I try to keep it as vast as I can, because … [Jason Aldean]'s got the country crowd, and when we go to Vegas, it's a younger, late night party crowd," Silver said. "I want to do a little something for everybody, where everybody leaves with a memory of the show."
As for future plans, Silver has a variety of activities lined up for the rest of the year. Aside from touring and making music, Silver is also the producer of a syndicated radio show called "The Country Club with Dee Jay Silver," which plays upbeat remixes from different country artists.
For his Boston fans, Silver has a special shout-out.
"I love Boston. I spent a lot of time up here," Silver said, as he reminisced about playing a cover of Neil Diamond's "Sweet Caroline" at Fenway Park. "Are you kidding me? We're playing two days at the greatest place on Earth, Fenway Park."