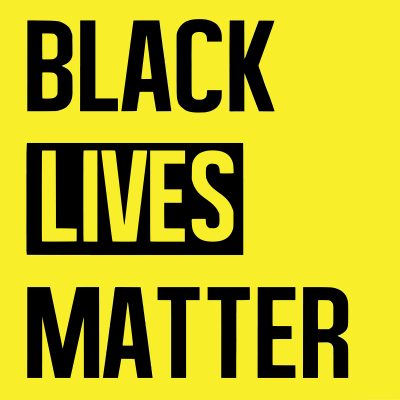 Approximately 500 people gathered outside the First Baptist Church in Jamaica Plain on Thursday night for the Vigil in Support of Black Lives Matter.
The silent vigil, which was the main focus of the event, consisted of citizens holding signs and candles on both sides of Centre Street, where the First Baptist Church is located.
At its height, the single file line of people stretched approximately 500 feet from the intersection at St. John St. and Starr Lane.
The vigil, organized by a group of neighbors, community activists and members of the church, had a specific focus on resisting President Donald Trump's inauguration, according to Ann Philbin, a organizer of the vigil.
"The main purpose was to come out here and create a space for people to stand against the murders of black men women and children that were occurring very frequently and to get people to stand up for what's right for racial justice," Philbin said. "Now of course tonight, people are here to show resistance to horrors coming out of the Trump presidency."
Philbin said she hopes attendees would walk away with a renewed sense of purpose.
"I hope people take away a feeling of community," Philbin said. "For some people it's a first step in, for taking action, for other people it's a place to get renewed and feel strengthened."
The program began with a word from the organizers, followed by a speech by activist Martin Henson, a Black Lives Matter Boston speaker involved in organizing the Boston People's Inauguration on Jan. 20.
Henson outlined the beliefs of the Black Lives Matter movement in his speech.
"I want to talk about some of the central tenants of Black Lives Matter," Henson said. "I was born that way, I'm going to die that way and if you don't like it, get used to it"
He spoke emphatically about living and protesting as a black man in a country led by Trump.
"The person who runs this country has decided that some people are not able to find their way across our borders," Henson said. "We found someone that people openly mock and ridicule yet a significant part of our voting populace thought he was good enough to speak for us all."
Henson urged people to be active in the community.
"What I say to you, is do not wait until you are affected, do not wait until somebody you know comes to you crying," Henson said. "This not what I want my family to live under when I die, I'm not giving this to them"
Several attendees said it's important for people to gather for events such as the vigil, especially during Trump's administration.
Daniel Kontoff, 57, of Cleveland Circle, provided food for the vigil attendees and said he was there to encourage people to hold vigil despite the cold weather.
"I'm here to support the community," Kontoff said. "I've been protesting in the Boston area for years … and tonight I'm bringing food to people so they have more energy to stand out in the cold."
Laura Craig-Comin, 30, of Malden, said it is important to come out to events like this to show support for relevant causes, even if it is inconvenient.
"Most people would be hesitant to come because they don't have time," Craig-Comin said. "But it's really important to give time, especially when you can't give other things like specific services or money to the cause, just to make it more visible, especially now when everything is going to hell."
Naomi Weekes, 26, of Jamaica Plain, said she felt empowered by the vigil, especially since her own community sponsored it.
"I went to the Women's March … but I felt that it was mainly focused on women's rights, and I'm a black woman, so I wanted to come out to the vigil to kind of spark that part of my identity," Weekes said. "I think it's really important for us to all gather and feel sad in a group … and feel empowered in a group and to let those feelings motivate you to fix the community."