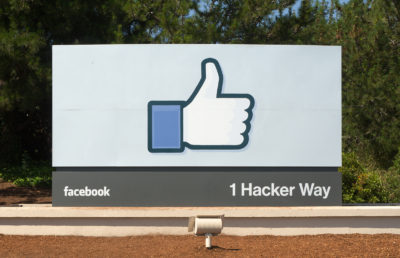 In the last month, several major businesses have announced or updated their plans to set up shop in Boston. From General Electric to IBM, here's a roundup of the news on some major companies coming our way.
General Electric
Since GE announced its plans to relocate its Connecticut headquarters to Boston's Seaport District in 2016, the project's path to completion hasn't been without bumps.
Originally, the industry giant's move was set to take place in 2018, but following the appointment of John Flannery, GE's new CEO, the company has announced that its move will be delayed until 2019, and now hopefully 2021. Meanwhile, anticipated company-wide layoffs have generated concern regarding the amount of jobs GE will bring to Boston's economy.
But in a statement issued last week to the Boston Herald, Mayor Martin Walsh said GE has assured him that the company is committed to bringing jobs to Boston.
Facebook
Facebook, which already has one office in Kendall Square, recently announced plans to open a new office in Cambridge, which will create 500 new jobs.
Ryan Mack, the site lead of Facebook's Boston office, said the expansion was a response to the office's staff outgrowing its current space, in a statement to The Boston Globe. According to the Globe, the new office will feature a Connectivity Lab, which will work on bringing internet access to communities living without it.
IBM
Last Wednesday, IBM shared its plan to partner with MIT on artificial intelligence research. The company plans to spend $240 million over the next 10 years on the creation of its new MIT-IBM Watson AI Lab.
"It is an exciting time to be involved in AI research, and an even more exciting time for MIT and IBM," said Dario Gil, vice president of AI and IBM Q, in a press release. "I know we will build amazing things together, and I sincerely look forward to sharing them with the world."
According to a video released on IBM Research's YouTube channel, the lab's location in Cambridge was chosen, in part, for its proximity to Watson developers which is located nearby in Kendall Square.
PTC
Last Thursday, PTC, a computer software company, announced plans to move over 1,000 of its Needham employees to the Seaport District. Notably, PTC's initiative would bring even more workers to the area than those promised by GE, according to the Globe.
"It is clear that this region has the opportunity to yet again become a beacon of innovation in technologies," said Jim Heppelmann, CEO of PTC, in a press release, "At PTC, we aim to be a catalyst to extend Boston's global reputation as a hub for technology leadership."
Elaborating on the decision, PTC said that it hopes the move will facilitate the company's acquisition of talent, enabling them to remain competitive in the tech industry.
Amazon
Ever since Amazon.com Inc. revealed last Thursday that it's looking for a location to build its second headquarters, which would bring 50,000 jobs and $5 billion in revenue, cities across the country have been buzzing with strategic talk, brainstorming how best to attract the massive online retailer. Boston is among them.
Walsh said he's confident that Boston could support Amazon's headquarters, according to WBUR. Recognizing the magnitude of the opportunity, Walsh added that Boston will be "laser focused" on the bidding process.
However, a variety of legitimate concerns have been raised about the reality of integrating Amazon's headquarters into Boston's landscape.
One chief concern is space. Amazon plans for its new headquarters to occupy eight million square feet, a proposition which left Curbed Boston, a local real estate publication, asking its readers where the headquarters could possibly go.
Another is Walsh's statement that Boston won't get into a bidding war to compete for Amazon's headquarters. Amazon's press release stresses the competitive nature of the project, and plenty of cities are eager to please.
Time will tell, though. According to Amazon's current timeline, applications close in late October and a final selection will be made sometime in 2018.