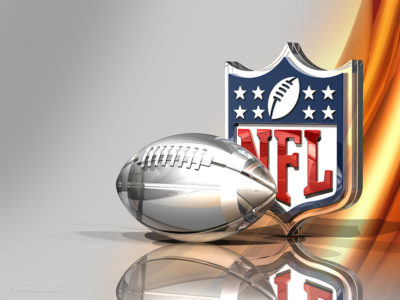 The beginning of the NFL season always allows for fans and the media alike to overreact to what we've seen during the few weeks of the season.
Teams like the New England Patriots and the Seattle Seahawks always seem to get off to a slow start in September then we forget about it when they are leading their division in December. Then there are teams like the 2016 Minnesota Vikings who started the season 5-0 and ended the season 8-8, missing the playoffs.
These are just a few cases of many that show we should not overreact to the first few weeks of the season. Because of reduced practice times, players holding out and not attending non-mandatory training and starters hardly playing in preseason games, the first month of the season is virtually an extension of the preseason. Because of this, it takes teams longer to get clicking on all cylinders, and we can't totally tell which teams we will be watching in January and which ones will fade into irrelevance in December.
With that being said, here is what I believe we can know as fact from what we have seen through Week 5 of the NFL season.
1. We will look back on 2017 as the season that shifted generations of quarterbacks
No, not a complete shift though. Tom Brady is still Tom Brady and can make all the reads and throws and lead his team to comeback wins. Aaron Rodgers is still the best quarterback in the league, and even if you love Brady as much as I do, you are in denial. But while these two are at the top of their game, Week 5 marks the death of the careers of Philip Rivers, Eli Manning, Ben Roethlisberger and Carson Palmer.
Manning led his team to a 27-22 loss, dropping them to 0-5. Rivers just barely beat Manning in the 0-4 Bowl, proving they are actually able to win some close games. Roethlisberger threw a career-high five interceptions in a 30-9 loss to Jacksonville. And Carson Palmer has six touchdowns and five picks this year for a team that was a high powered offense just a short time ago.
The Chargers, Giants, Steelers and Cardinals also all have the same problem. They went into this year believing these guys would be the same as they were in years past and didn't have a backup plan for any of them. Their backups are Cardale Jones, Geno Smith, Josh Dobbs and Drew Stanton respectively, and with all due respect, none of them are NFL starting quarterbacks.
As the old slowly make their way out, the new quarterbacks are establishing themselves as legit starters in the league. Carson Wentz could be a top five quarterback sooner rather than later, Jared Goff has been the leader of one of the league's highest-scoring offenses through four weeks in a Sean McVay-led offense and isn't the absolute bust everyone believed last year, and Deshaun Watson, who is always exciting, is cutting down on mistakes every game he plays.
Good thing the Browns drafted DeShone Kizer, the turnover machine who has been replaced by Kevin Hogan twice this year and not one of these guys — but who am I to say?
2. We also know that the 2017 rookie running backs are legit
Kareem Hunt fumbled on his first carry in the NFL. Then he decided that he would destroy every defense he plays. Leonard Fournette has six touchdowns in five games and just ran for 181 yards against the Steelers this weekend. He also jumped over a pile from the two and a half yard line to score and was challenging Steelers defenders to hit him one on one, so he is pretty fun.
Christian McCaffrey got his first touchdown in Week 5 but he is not just a gadget player. He is a legit threat in the running, passing and returns games that teams have to keep an eye on and before he got hurt, Dalvin Cook average nearly five yards per carry.
Even everyone's favorite Week 2 fantasy waiver wire pickup Tarik Cohen is becoming the Bears most reliable target out of the backfield and split out at receiver. In a game where people believed the running back position was dying off and becoming less valuable because of the rise in passing, these backs provide a pushback to that narrative.
3. No team is without its glaring flaws
A 16-0 record was never a realistic expectation for this Patriots team, but when your team has done it before and has a winning record every year for the last 16 years, you start to believe it's possible. That is until they took the field and everyone realized this is one of the worst defenses anyone has ever laid their eyes on.
The Cowboys also suffer from a defense that cannot hold leads or close out games. The Seahawks have an offensive line that can only be compared to a wide open door that leads you to Russell Wilson. The whole NFC North does not have a running game. The Eagles secondary is susceptible to big plays.
The Jaguars defense is incredible, and Jalen Ramsey is one of the best defenders in the league, but Blake Bortles is their quarterback. Khalil Mack might be the only man on defense for the Raiders at any given time, and the list goes on.
Bottom line is the football season is far from over. Some of these teams can fix these flaws before the season is out of hand and the playoffs are completely out of reach. The actual NFL regular season is just about to get underway, and once these teams get into midseason form, then we can better evaluate what is going on in this oh so very strange season in the NFL.