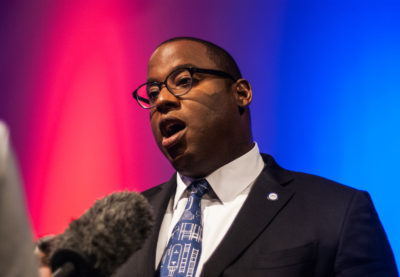 Boston Mayor Martin Walsh and his challenger Tito Jackson, discussed a spectrum of issues — in front of an audience of approximately 100 — under the umbrella of racial representation at the final mayoral debate on WGBH radio Tuesday night.
Jackson emphasized the topics of affordable housing, public education and safety, as they related to his plans for the mayorship. He also called out the supposed flaws he discovered in Walsh's actions as mayor, particularly relating to his treatment of racial minorities.
Walsh began by defending his attempts to create affordable housing, claiming that private companies, rather than the government, are responsible for constructing the luxury developments displacing low-income residents. Although he explained that his administration partially alleviated the crisis with their "Housing a Changing City: Boston 2030" plan, Walsh said he will improve the income distribution in the upcoming term.
"We have to continue to not just build housing, but we have to continue to build wealth and close that income inequality gap throughout the entire City of Boston," Walsh said. "This has the chance to be a city for all people. It can't be a city for a few people."
Jackson responded with his disapproval of Walsh's Boston Planning and Development Agency, reprimanding its lack of economic transparency and promising to replace the agency with a separate city department for planning.
"The money that [the BPDA] collects does not go back to the city's operating budget," Jackson said. "So there's not transparency there."
Jackson said many of the city's racial minorities belong to a low socioeconomic bracket and are affected by a variety of budgetary issues. Jackson claimed Walsh's economic actions favor white residents because of these economic disparities and even contribute to the widening of the achievement gap in the public education system.
"He did nothing until it became a crisis, and young people were harmed," Jackson said. "The real issue, and the proof is actually in the pudding — in the Boston Public Schools — the achievement gap is actually widening, and it's not contracting."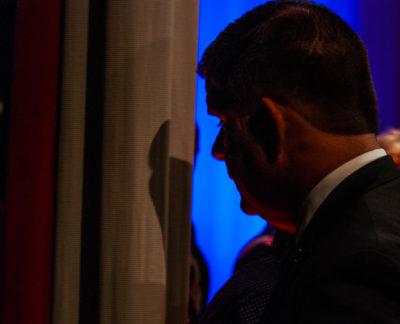 Jackson promised to "totally fund" Boston public high schools, if elected, and "democratize the school board" so the citizens will have the capability to elect local officials to make decisions on behalf of their communities. Jackson compared his representative model for the public education system with his view of Walsh's inadequate care for minority youth, echoed in a recent NAACP report on the Walsh administration.
Walsh responded to the mention of this report, which gave him a D rating on his economic representation of Blacks and Latinos in the city. He said "some of the information was not accurate" in the NAACP study because it did not consider the failures of higher government officials and falsely reported that the achievement gap was widening, as Jackson had also claimed.
"We've made great gains in our educational system," Walsh said. "Since I've been mayor, and before I was mayor, I have never backed away on the question of race and making sure that we work on income inequality and racism in the City of Boston."
The candidates also discussed public safety, in regards to hiring a racially diverse police force. Jackson explained the need for a mayor to build a relationship with minority communities to improve comfort and public safety.
"We need to make sure that people feel safe," Jackson said. "But also, I think we should go further around police accountability and ensure that we have body-worn cameras for every single police officer and that we have a civilian review board so we continue to build trust in neighborhoods and communities."
Walsh described his previous work to expand representation in the higher ranks of the police forces, defending his actions against Jackson's implications of racial favoritism.
"Four years ago, when running for Mayor of Boston, people were saying that the leadership of the police department needs to reflect the community, and it didn't," Walsh said. "It does today."
Walsh shared that the police command staff is the most diverse in the city's history, with young people of color comprising 74 percent of cadets in the training program. However, Jackson made the point that 75 percent of police officers hired under the Walsh administration were white.
Several Boston residents expressed some key areas of the debate like affordable housing are worthy of more attention, but said Walsh was still faring well overall.
Mehran Mestchian, 55, of Brighton, said in regards to the issue of affordable housing in the city, Walsh could improve, and so Jackson might provide a fresh change of pace if elected.
"Affordable housing is essential," Mestchian said. "Creating a wide mixture of affordable housing creates a community where you have different kinds of people in a group. You have to have a balance. I think some areas in the suburbs don't have the right balance."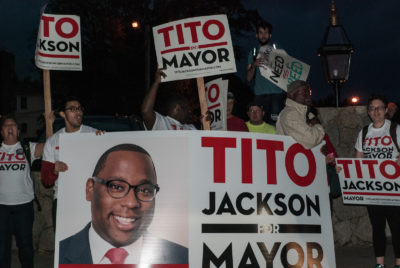 Brian Poznanski, 28, of Allston, said he's casting his ballot in support of Walsh on election day, but expressed more can be done to build better affordable housing.
"There's a lot of development in the city, but it's all going to high-priced areas," Poznanski said. "It's not affordable."
Andrea Ciminelli, 33, of Brighton, said as a new resident of Boston, safety has not yet arisen as a major concern for her.
"I feel safe coming in and out of the city at all times, using different modes of public transportation," Ciminelli said. "I haven't been to a whole lot of different neighborhoods, but overall I definitely feel safe. Walsh has a done a good job with safety in the city."