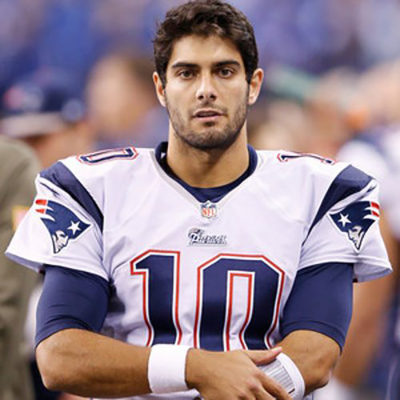 Jay Ajayi: The blockbuster deal of the NFL between the Miami Dolphins and Philadelphia Eagles, Jay Ajayi for a fourth-round pick, took NFL headlines by storm. The Eagles have coasted to a 7-1 record and look to truly be the best team in the NFC. LeGarrette Blount has been an average fantasy running back and solid real-life back. After his explosive Week 4 (16 rushes for 136 yards), he has been good for Philly, but nothing too special.
The now former Dolphin has 465 yards on the year, 3.4 yards per carry and a big, fat zero touchdowns. His numbers will improve under Doug Pederson's offense, but only to average running back numbers, certainly not a bad thing, but again, don't expect last year's RB1 numbers from the Boise State product.
With Ajayi in the picture Blount isn't startable anymore, except for 14-team leagues. While Ajayi owners want this to jumpstart his year, it seems unlikely. Why would the Eagles change what they are doing? Carson Wentz, the lord and savior for Philadelphia, would be the NFL MVP in my eyes has carried the team and while Ajayi has the skill, I can't designate him anything more than a middling RB2.  
Miami's offensive line might have been bad, but the loss of Jason Peters could prove to keep Ajayi's stats in the RB2 range the rest of the year.
Kelvin Benjamin: I find this trade to be absolutely bizarre for the Carolina Panthers. Now a Buffalo Bill, Kelvin Benjamin will look to return to his rookie season form with a different mobile quarterback in Tyrod Taylor as opposed to Cam Newton.
Like Ajayi, I do not think this trade will truly make that much of a difference in production for Benjamin. Ironically, I think the biggest winner out of this deal for fantasy purposes is Devin Funchess.
Benjamin has been a middle-of-the-road WR2 by the numbers this year. With Newton he has had 32 receptions for 475 yards and 2 touchdowns. An underwhelming season from a first-string wideout, but the Panthers play football intermediate routes and an emphasis on running.  
This system obviously hampers wide receivers and is basically the same one the Bills play. I expect to see either no change or a small regression in Benjamin making him a low-end WR2/3 the rest of the season.
Devin Funchess, however, can be upgraded to a legit FLEX option. Is he a good wide receiver? No, he has been prone to dropped balls and average route-running, but he has shown improvement this year, and the trade of Benjamin signals a deep confidence in 2015 second-round picks rapport with Superman Cam.  While Funchess only has 357 yards on the season, he has shown he is capable of big games, and his stat lines should only increase with the departure of Benjamin.